The sky is as deep
as a cathedral ceiling.
Spring water gurgles the hymns.
Breeze reads the sermon
from whatís written on
the blades of grass.
I rest up against an elm trunk,
the last pew
in this magnificent basilica.
Itís a Wednesday afternoon
at ten a.m. on Sunday morning.


© by John Grey.
Used with the authorís permission.

†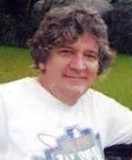 John Grey is an Australian poet who now lives in Rhode Island. A financial systems analyst, he collects foreign films, all types of music, early editions of†MAD†magazine, and loves travel and†The New York Times†crossword puzzle. John writes short stories and plays in addition to poetry; his work is widely published.
†
†
Wilda Morris:
I love the contradiction in the last line, which isn't really a contradiction!
Posted 10/03/2022 12:28 PM
MLove:
I love the last line "It's a Wednesday afternoon at ten am on Sunday morning"! I know exactly what you mean.
Posted 09/27/2022 11:38 AM
Anastasia:
Being in nature is good for one's soul!
Posted 09/25/2022 09:10 PM
CamilleBalla:
Oh, and I love the title.
Posted 09/25/2022 01:49 PM
CamilleBalla:
Spring water gurgles the hymns. Nice.
Posted 09/25/2022 01:47 PM
paradea:
Lovely and wise poem!
Posted 09/25/2022 12:43 PM
Lori Levy:
Every line in this poem is beautiful and unique.
Posted 09/25/2022 12:16 PM
cork:
What a beautiful extended metaphor!
Posted 09/25/2022 09:42 AM
mail@schoolbusmart.com:
Great capture in few words. And you captured my feelings in there too. Ditto to Knutsons comments. Thank you. Randy Mazie
Posted 09/25/2022 09:06 AM
Sharon Waller Knutson:
I love this sparse wise poem with the unique metaphors of the sky as a cathedral, water as the choir, breeze as the preacher and tree as a pew. I also love the thought that you can worship any time and day in the outer world.
Posted 09/25/2022 08:55 AM
Larry Schug:
Right on, brother, though I never really got the same feeling inside a church.
Posted 09/25/2022 08:42 AM
Angela Hoffman:
I can really relate to this.
Posted 09/25/2022 07:56 AM
Simontw7:
My kind of service! Excellent.
Posted 09/25/2022 05:28 AM