After supper, the dishes done, the news
over, the boozy father snoozing in his chair—
now is the hour when mother and I repair
the rips of the day's separations. She woos
me to the cards with cakes and tea: we play
Canasta, the melding game, with double decks
to cut and shuffle. Sharers, two of a sex
are we! We deal, we squeal, we moan, we pray
out loud for luck. It's flirtation, dalliance.
The cards splay in our hands like a geisha's fans,
we gaze in one another's eyes. She scans
me; I'm her poem. I goad her; it's a dance
we danced till I was twenty-five. "Play!"
she pled. I sighed and put the cards away.

From Here from Away (Wordtech Communications, 2003).
Used with the author's permission.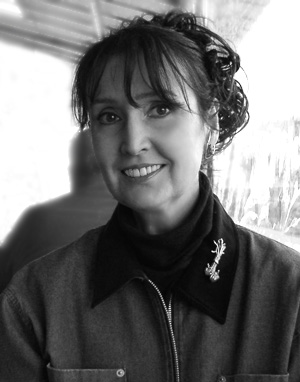 Kate Bernadette Benedict lives in New York City. Having worked in book publishing and finance, she is currently the editor and publisher of Umbrella: A Journal of Poetry and Kindred Prose and the recently launched Tilt-a-Whirl, a resource for poems written in repeating forms. Kate's first full-length collection of poetry, Here from Away, was Editor's Choice in The Philadelphia Inquirer. A new book, In Company, publishes in 2011. Learn more about her at www.katebenedict.com.
There are no comments for this poem yet.