Previous

Another Reason Not to Live North of 43 Degrees Latitude, Especially Near Lake Michigan
by
Marilyn L. Taylor


Next
Summer around here doesn't leave
politely. No wafting away full of good
excuses, into clouds of dissipating
humidity. No trailing nine o'clock sunsets
festooned with streamers the color
of seashells, or Damson plums.
Instead, she wakes up one morning
near the end of August, shakes the petals
out of her hair, takes a chilly look around,
and before we've had time to unplug the fan
and slam the windows shut, she's gone.
Just like that. Sometimes so fast
she catches her skirt in the door;
last year we were still finding shreds
as late as November.
This poem first appeared in the Wisconsin Poets Calendar, 2009.
Used here with the author's permission.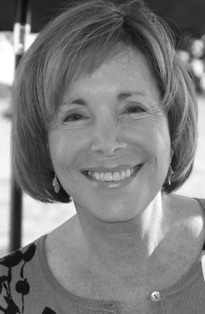 Marilyn L. Taylor became Poet Laureate of Wisconsin in November, 2008.  Her award-winning work has appeared in many journals and anthologies, and she is also the author of six individual collections of poems. Marilyn taught for many years at the University of Wisconsin-Milwaukee, and was appointed in 2004 to a two-year term as Poet Laureate of Milwaukee. She continues to lead workshops locally, statewide, and as a visiting poet at universities and libraries in Iowa, Illinois, Pennsylvania, Florida, California, Colorado, Oregon, and elsewhere.  She is a Contributing Editor for THE WRITER magazine, where her columns on craft appear bi-monthly. More information and more poems can be found on her website, www.mlt-poet.com. 
There are no comments for this poem yet.
Contents of this web site and all original text and images therein are copyright © by Your Daily Poem. All rights reserved.
As an Amazon Associate I earn from qualifying purchases. Purchasing books through any poet's Amazon links helps to support Your Daily Poem.
The material on this site may not be copied, reproduced, downloaded, distributed, transmitted, stored, altered, adapted,
or otherwise used in any way without the express written permission of the owner.