Pull your belly button
into your spine, assume
dog facing down
position
Point your eyes toward the
window, lift one leg,
now inhale, exhale,
inhale, exhale,
huh huh huh phoo phoo, phoo,
they're all exhaling
while I lie prone,
belly button touching
the cool mat, spine
curved, legs flat,
dog craving water
From Sugar and Sand (Full Court Press, 2009)
Used here with the author's permission.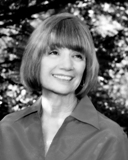 Gail Fishman Gerwin (1939 - 2016), a "Jersey girl" from birth who claims to have channeled Dorothy Parker and Sylvia Plath on occasion, authored three poetry collections: Crowns (Aldrich Press) was inspired in part by her four grandchildren; Sugar and Sand was a Paterson Poetry Prize finalist, and Dear Kinfolk (ChayaCairn Press) earned a Paterson Award for Literary Excellence. Founder of the writing/editing firm Inedit, Gail was also the associate poetry editor for Tiferet and frequently participated in workshops and panels on the creative process.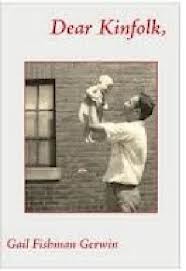 NancyJScott:
You go, girl!
Posted 09/13/2010 09:07 AM