On weekends I would drive an hour
to her school to study with her there in the library,
a cold concrete place, ten stories high,
with dull gray carpets and thin metal shelves.
 
We'd find a space not crowded,
spread out our papers and books, work in silence
doing calculus and embryology, genetics,
physics and organic chemistry.
 
But sometimes I'd bring Browning or Byron,
Keats, Shelley or Tennyson,
and I'd whisper their lines across the table at her
turning the lifeless, windowless concrete
tomb of a room into a pine forest
shimmering with butterflies and bees
with a softly murmuring brook,
yellow, blue and red flowers covering its bank.
And she'd smile at me then.

Copyright by Michael Estabrook.
Used with the author's permission.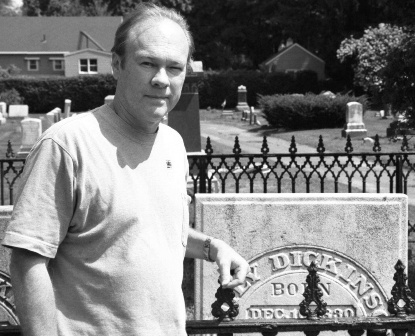 Michael Estabrook began publishing poetry in the late 1980s and has created fifteen chapbooks, including his latest, They Didn't Leave Notes. A marketing communications manager in Massachusetts, he fantasizes about retiring to "get on a boat to collect phytoplankton, or wandering into the rich brown hills of Montana to search for TRex bones." In the meantime, Michael contents himself with being married to his high school sweetheart and enjoying art, music, theatre, and opera.
Jo:
I really enjoyed your poem, Michael. My husband and I are highschool sweethearts, and your poem brought back so many vivid memories. Thanks for sharing it.
Posted 09/15/2010 08:43 PM
sillygirl:
so vivid and beautiful. i love it!
Posted 09/15/2010 11:55 AM
dotief@comcast.net:
Michael, you took me back to a magical time in my life. Thanks!
Posted 09/15/2010 08:32 AM