In Grandfather's shop, I search for a pair of gloves,
but none seem to match. Either the right or left
has been lost in an act of forgetfulness.

I find a few that could be sculptures Rodin would have admired:
a hand gripping an invisible hammer, another resting as in a lap,
one pointing like it knew the correct direction.

His daily sweat soaked into the leather
making the palms shiny as calluses, fingers ridged
until stretched like skin, worn again.

I try them on and my fingerprints embed
on top of his. My hands ready to rake twigs and cones
blown down around the cabin all winter.
This poem first appeared in M Review and later appeared in Deer Drink the Moon: Poems of Oregon (Ooligan Press, Portland State University).
Used here with the author's permission.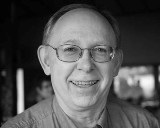 Mark Thalman lives in Forest Grove, Oregon, where he has taught 7th grade English for almost thirty years. His poetry has been widely published in small presses, college reviews, anthologies, and e-zines for the last three decades. His book, Catching the Limit, was published by Bedbug Press - Fairweather Books as part of their Northwest Poetry Series. Mark has served as a Poet-in-the-Schools for the Oregon Arts Commission, Assistant Poetry Editor for the Northwest Review, and board member of the Portland Poetry Festival. He is also an artist who enjoys painting wildlife scenes with acrylics. His two Golden Retrievers, pictured above, are named Agatha Christie and Sherlock Holmes. To learn more about Mark, visit www.markthalman.com. To purchase Catching the Limit, click on the book cover and contact Mark via his email address.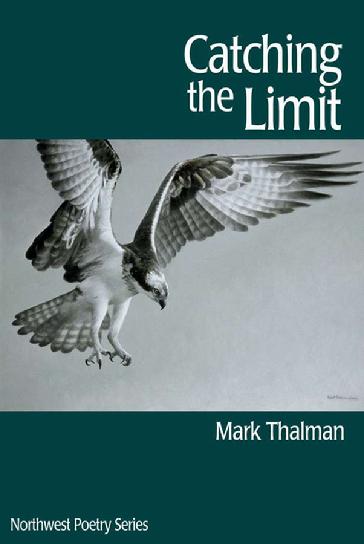 There are no comments for this poem yet.