moves my blood like butter moves
in a Catoosa County skillet

taking me downriver on
the detours of his A's,

his R's and D's as cushioning
as a swallow of Bay Rum, his humming

soft as suede I want to smooth
between my hands.

Let my tongue scoop the hollows
where his tossed-out T's have fallen,

wander the ravines where his G's sit
forgotten, press the palate, lick the gap

where Dixie goes a-whistlin', taste
the place where these sounds come from ?

Let me taste where they were born.
This poem won an Honorable Mention in the"Love Letters Lost & Found" competition 
sponsored by the Milwaukee Public Library, and was subsequently published in their broadside.

Used here with the author's permission.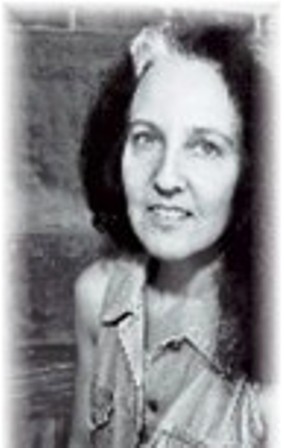 Shoshauna Shy enjoys writing poems more than just about doing anything else, and most of her inspiration arrives at those times when she should be doing something else--like cooking for guests, conducting scientific research, or calling the dentist. She has poetry collections published by four different presses, and runs the Poetry Jumps Off the Shelf program in Madison, Wisconsin. Shoshauna also works for the Wisconsin Humanities Council, where she helps to create, coordinate, and facilitate poetry events for the annual Wisconsin Book Festival. Learn more about Shoshauna here.
dotief@comcast.net:
My goodness! I am all a twitter! Very sensual!
Posted 01/13/2011 07:03 AM