from Song of Solomon 2: 10-13 (KJV)
Rise up my love, my fair one,
and come away.
For, lo, the winter is past
the rain is over and gone;
The flowers appear on the earth;
the time of the singing of birds is come,
and the voice of the turtle
is heard in our land.
The fig tree putteth forth her green figs,
and the vines with the tender grape give a good smell.
Arise, my love, my fair one, and come away.


This poem is in the public domain.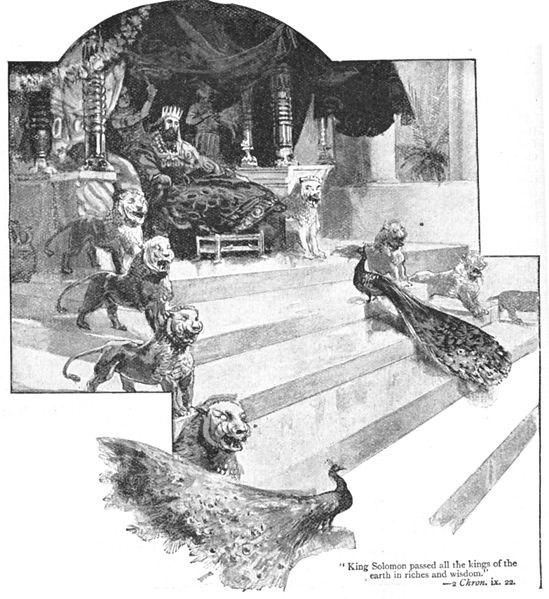 King Solomon ( 1011 B.C. - 931 B.C.) was the tenth son of David and Bathsheba and the third king of Israel. Noted for his wisdom, wealth, and architectural achievements, Solomon was also a gifted writer, composing more than a thousand songs during his lifetime. He is credited with writing the Biblical books of Song of Solomon, Ecclesiastes, and most of Proverbs. He ruled the nation of Israel for forty years.
Jo:
The Song of Solomon is one of my favorite books. This passage, one I used to know by heart. Must go back to the book.
Posted 03/28/2011 01:09 PM
dotief@comcast.net:
One of my favorites. I think the King James version gives the best lyrical quality, but then I love Shakespeare's poetry as well. Nice start to my day! Thanks.
Posted 03/28/2011 08:43 AM
gigi:
--and, no Biblical instruments available, a bird outside my office window is providing accompaniment to this poem.
Posted 03/28/2011 06:05 AM