They have taken my baby away.
Three foreign men, they saddled him to stars.
Old bearded men, they took him in the temple.
Men mad for ancient power lied him into Bethlehem.
My man, he rushed him off with me to distant sands.
Men blind with need besieged him in the village gates.
Messiah men, they put a sword upon him.
First born, first taken,
sacrificed to destinies beyond this place,
this fertile earth,
this shop,
these tools that could make of him a man.
They took us both away.



© by William Everett.
Used with the author's permission.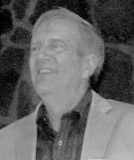 William Everett is a writer, woodworker, and liturgist. A former professor of ethics, he now lives in Waynesville, NC, where he says "woodworking flows from the native forests and novels emerge from diaries like mountain streams in spring." The author of eight books and numerous articles on social ethics and religion, he has recently written an "eco-historical" novel, Red Clay, Blood River, that explores the deep connections between America's Trail of Tears and South Africa's "Great Trek." Learn more about him and his work at www.WilliamEverett.com and www.WisdomsTable.net.
karenpaulholmes:
I like the way you have combined an ancient voice with a more modern one. Nice job, William.
Posted 04/26/2011 06:44 AM
Gail Goepfert:
This poem is powerful!
Posted 04/25/2011 09:11 AM
trailpny:
Wow. I think the world needs William Everett's work.
Posted 04/24/2011 10:18 AM