You wake with
no aches
in the arms
of your beloved
to the smell of fresh coffee
you eat a giant breakfast
with no thought
of carbs
there is time to read
with a purring cat on your lap
later you walk by the ocean
with your dog
on this cut crystal day
your favorite music and the sun
fill the house
a short delicious nap
under a fleece throw
comes later
and the phone doesn't ring
at dusk you roast a chicken,
bake bread, make an exquisite
chocolate cake
for some friends
you've been missing
someone brings you an
unexpected present
and the wine is just right with the food
after a wonderful party
you sink into sleep
in a clean nightgown
in fresh sheets
your sweetheart doesn't snore
and in your dreams
an old piece of sadness
lifts away


From Never Say Never (Moon Pie Press).
Used with the author's permission.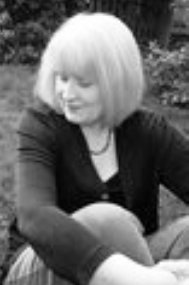 Alice N. Persons was born in Massachusetts, grew up in the Army, and graduated from high school in Virginia. After earning a J.D. from the University of Maine School of Law, she worked as a copy editor, bartender, waitress, and secretary before becoming an English teacher. Alice began writing and publishing poetry in the 1980s; she is the author of three chapbooks, her work has have been published in various journals and anthologies, and her poems have been nominated for a Pushcart Prize twice. She is co-founder of Moon Pie Press which has published more than forty books, and serves on the board of Port Veritas, a spoken word collective in Portland. A resident of Maine since 1983, Alice is an active volunteer at several animal welfare organizations and provides a home for four cats and a dog.
bthurmer:
I love this poem!
Posted 03/26/2019 05:12 PM
Bthurmer:
Alice it is Bob Thurmer, formally of Beaver Dam, WI. Remember you we're the person who introduced me to Rocky Horror? I have been diagnosed with kidney cancer and would love to chat with you. I hope to hear from you. My surgery is on June 18th. Hope all is well with you. By the way you look marvelous!
Posted 05/30/2013 06:00 PM
MoonPiePress:
Thanks to everyone for the very kind comments about my poem. They really do make my day ! Alice Persons
Posted 06/02/2011 10:04 AM
Joe Sottile:
Sweet and loving.
Posted 05/24/2011 07:25 PM
Ginny C.:
Love the ending
Posted 05/24/2011 04:43 PM
dianapoet:
beautiful ending
Posted 05/24/2011 03:45 PM
jc hartmann:
the cut crystal day...perfectly described. I feel rested and feel the old piece of sadness lifted away from me, too. Thanks!
Posted 05/24/2011 09:59 AM
Carol Hauer:
Such wonderful images. Thank you.
Posted 05/24/2011 08:46 AM
dotief@comcast.net:
Wow! I love the part about "an old piece of sadness/lifts away." And aren't clean sheets the BEST?!? This wonderful poem gets this day off to a perfect start!
Posted 05/24/2011 08:22 AM