No easy task this
Cleanup of basement workbench

Full of multifarious clutter,
Dusty mementos of hand-me-downs.

The real chore is in tossing the
Handmade tools my father

Crafted as a machinist under
The final shadows of WW II

And the scraped-up pale-blue tackle box
Full of Lazy Ikes, Bombers, Jitterbugs,

River Runt Spooks, and
Hula Poppers.

A simple matter on the surface
But what's not seen is

The slippery thought of
Letting go of steel craft and memories,

Lovingly bequeathed as if
They were brothers whose being

I'm now releasing like unwanted
Fish, letting them drop from my hands

To the trash bin below, letting them go
While I suppress a traitor's smile,

Great Judas at the workbench, son
Who is not much more than an ingrate

Who will probably keep only the tackle box
In the end.

This poem first appeared in Fox Cry Review, 2009.
Used wth author's permission.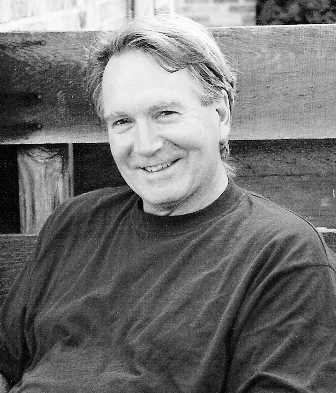 Stephen Anderson was the First Place winner of the Kay Saunders Memorial New Poet Award in the 2005 Wisconsin Fellowship of Poets' Triad Contest. His work has appeared in Southwest Review, Verse Wisconsin, Tipton Poetry Journal, Harvests of New Millennium, Free Verse, Foundling Review, Wisconsin Poets' Calendar (2002 & 2008), Fox Cry Review, Little Eagle Re-Verse, Brawler, ExpressMilwaukee, Your Daily Poem, as well as in numerous other print and online publications. His chapbook, The Silent Tango of Dreams, was published by Pudding House Publications in June, 2006. More recently, his poems are part of a new collection/anthology entitled Portals and Piers(Sunday Morning Press, 2012 ) Many of his poems have been featured on the NPR Milwaukee-affiliate radio station WUWM. He lives with his wife in Shorewood, Wisconsin.
dianapoet:
A subject that needs to be written about. Beautifully said.
Posted 06/16/2011 10:04 AM
Gail Goepfert:
How this pulls at me as I think of parting with my mother's girlhood play teacups or her watches that no longer work. "Lovingly bequeathed as if they were brothers" Wow!
Posted 06/16/2011 07:29 AM
nadia ibrashi:
A poem that shows a wrenching moment, and the guilt of the living.Wonderful imagery.
Posted 06/15/2011 12:47 PM
dotief@comcast.net:
Very touching! I have been there and the poet has captured the ambivalence of the moment very well.
Posted 06/15/2011 08:21 AM