Beneath the parlor window
on the pine floor, a box sits
brimming with its cache
of jubilation—each cork marked
with a date. Reunions, graduations,
anniversaries, birthdays—tangible
long after the misty pop
and delicate fizz of champagne
on the tongue has gone.
So buoyant, I feel them rise
to follow as I cross the porch
to walk the steep path
that leads to the edge of the lake
where memories linger, thick and fragrant
as the grapes of the surrounding hills.
From Faith to See and Other Poems (Finishing Line Press, 2007.)
This poem first appeared in The River.
Used here with the author's permission.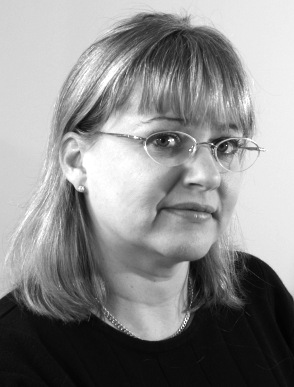 Kathe L. Palka is the author of two chapbooks of free verse and is an active member of the U.S.1 Poets' Cooperative. Kathe also writes in the Japanese forms of haiku and tanka. Her poems have appeared in many online and print publications. She lives near Flemington, New Jersey, with her husband of 27 years, their two sons, and her beloved German Shepherd, Jetta. An avid gardener, she enjoys wandering the parklands of her native state whenever time permits. Learn more about her at www.kathepalka.com or at her Haiku Foundation webpage.
69Dorcas:
Thick and fragrant memories, full of reflection. I like it.
Posted 12/31/2011 04:12 PM
dotief@comcast.net:
Very nice! Wonderful imagery!
Posted 12/31/2011 08:12 AM