At my pace, I have been thinking lately
I should propose more time together.

Now might be good in fact, so I've arranged them,
a pair of chairs, side by side, for you and me,
on the drop cloth in the living room's center.

Come sit.

I scraped and primed these walls, remember,
last month; no, two months ago; or three.
They're done now, on a sort of, I admit, slothful schedule,
but really, it seems to me that someone passing through
would find a warmth here, a quiet comfort
born of un-rushed effort.

Would you like some tea?

We can talk if you like, in the waning light
of us, of shades of colors and tints in our other rooms
in our other houses, during our long, enduring nesting.
Or we could just watch the paint dry.

As I was working, rolling on latex, I mulled how
each house's story is not about just its surface,
but also how things weather within.

And how have we weathered, our houses and us?
Well, I think--thanks in large part to you.

I like the way this Tangerine Mist is getting a luster
don't you, the way its miniscule bubbles
are burping away like those in champagne?
More tea?
© by Richard Swanson.
Used with the author's permission.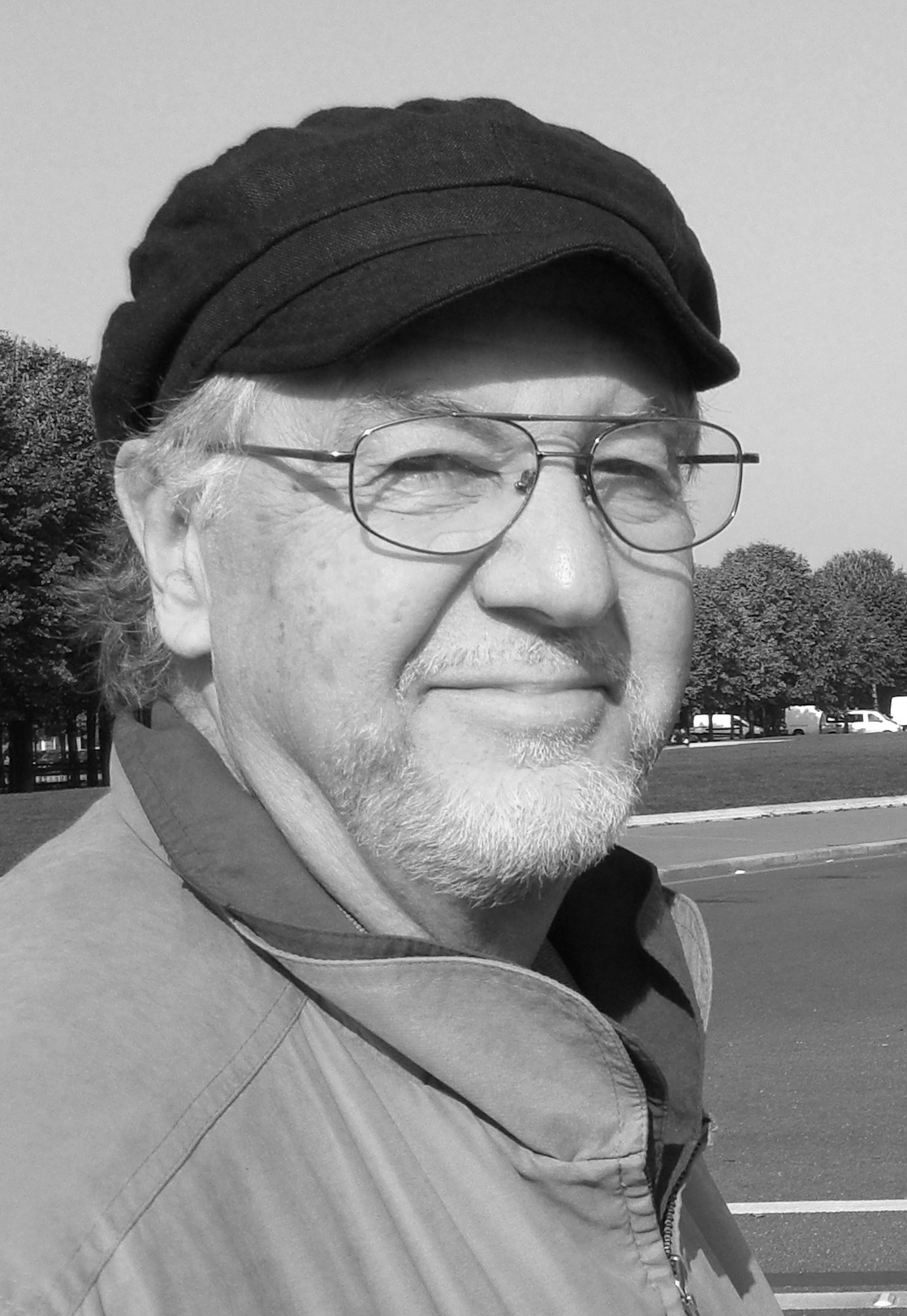 Richard Swanson is a retired community college English teacher who lives in Madison, Wisconsin, but happily spends time in the summer in some place called Muscoda, where he gardens, observes nature, and does artisan woodworking. The author of several books, most recently Not Quite Eden (Fireweed Press, 2010), Richard's work is noted for its humor and humanity and often focuses on popular culture. He and his long-time companion of more than three decades, Fanny, share a common interest in good books and cooking. Learn more about Richard here.
apersephone:
Renewing nostalgia...
Posted 02/16/2012 07:42 AM
Sharon Urdahl:
Thank you...love the poem
Posted 02/16/2012 01:24 AM
69Dorcas:
What clarity of friendship. Sitting for tea.
Posted 02/14/2012 10:27 PM
marenomitchell:
Thanks for a mirror into the gentle years.
Posted 02/14/2012 12:12 PM
Jo:
I liked that line too, "how things weather within"--enjoyed the poem immensely.
Posted 02/14/2012 10:44 AM
rcstewart3:
A wonderful Valentine's poem! I love it. Thanks for sharing it with all of us.
Posted 02/14/2012 10:40 AM
ed werstein:
Excellent, Richard. I really enjoyed it.
Posted 02/14/2012 10:31 AM
comer4:
I liked the self-awareness in the opening words, "At my pace..." and I like the line "in the waning light / of us," which, because of the way it is (not) punctuated, throws a lovely light on the poem's imagery. Suzanne
Posted 02/14/2012 09:44 AM
Janet Leahy:
"how things weather within" what a great line, so true thanks Richard
Posted 02/14/2012 09:32 AM
Glen Sorestad:
What an absolute delihght, Richard!
Posted 02/14/2012 09:07 AM
Linda Lee (Konichek):
Richard, a nice easy rhythm and feeling for this special day...thank you so much!
Posted 02/14/2012 08:59 AM
jeanie:
oh, richard, so perfect and lovely. i esp like "or we could just sit and watch the paint dry" it reminds me of steve goodman's song, "would you like to dance?"
Posted 02/14/2012 08:04 AM
Katrina:
What a gentle man!
Posted 02/14/2012 06:33 AM
Russell:
Richard, Well done ... and with an appropriately light touch. Russell
Posted 02/14/2012 06:10 AM