ruby velvet
from the dress she wore when they met

the embroidered veil he lifted
to find her lips

worn denim faded gingham

joined by the plain tight stitching
of love and duty
and steadfast routine

energized by unexpected angles
bordered by music and wit

thrown on the bed
for warmth in winter
comfort in sickness

in the end, the body's shroud
© by Phyllis Wax.
Used with the author's permission.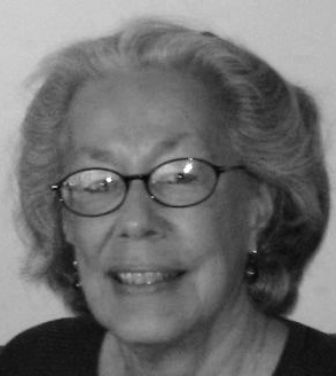 Phyllis Wax is passionate about poetry and likes exotic places such as Thailand, Viet Nam, Turkey, Timbuktu, Machu Picchu, and even Door County, Wisconsin. When she's at home in Milwaukee, she writes from a bluff overlooking Lake Michigan. An admitted sudoku addict, Phyllis maintains neither blog nor web site, but she does welcome comments from readers at poetwax@yahoo.com.
Eiken:
Lovely history of material, beautiful Phyllis, such colour and texture as only material has. Enjoyed this. Maire
Posted 03/19/2012 10:58 AM
tiddles:
I am going upstairs now to finger the red velvet patch of my grandmother's "crazy quilt," the one with the "unexpected angles." Textiles are cherished by their hand, lives by their memories. Thank you for this poem, Phyllis. Marilyn Windau
Posted 03/17/2012 11:06 PM
Wilda Morris:
You have such a wonderful way with words, Phyllis! This poem is sensory, poignant, and imaginative.
Posted 03/17/2012 11:00 PM
Maryann Hurtt:
Phyllis, I love how tactile your poem feels.
Posted 03/17/2012 09:19 PM
mimi:
poignant, lovely poem Phyllis..thanks.. Sharon Auberle
Posted 03/17/2012 08:38 PM
ed werstein:
excellent as usual Phyllis.
Posted 03/17/2012 08:07 PM
Jo:
A beautiful poem, Phyllis.
Posted 03/17/2012 07:31 PM
Kay Sanders:
Love the "unexpected angles." Don't we all have them! Lovely poem.
Posted 03/17/2012 07:02 PM
Donna Pflueger:
...joined by the plain tight stitching of love and duty... what a perfect way to express a marriage in this wonderful poem. I really liked its directness. Thanks, Phyllis.
Posted 03/17/2012 05:13 PM