Winter still holding back the bud
while the warmth of the sunshine
cliff, season, fork in the road
evokes a sense of balance
far beyond the inner ear magic
the pounding of mortality
swelled with their irrepressible
somber clusters of furry remains,
of owl's plat du nuit
as the woodpecker's tenacity,
© by Katrin Talbot.
Used with the author's permission.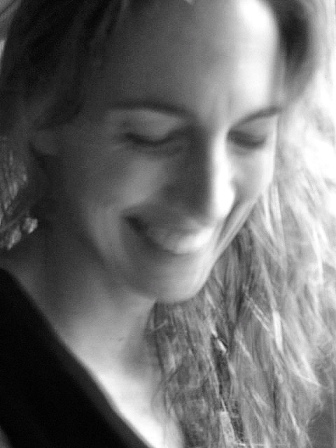 Australian-born Katrin Talbot is a violist, photographer, and poet, whose collection St. Cecilia's Daze was recently published by Parallel Press. Her collection Freeze-Dried Love is forthcoming from Finishing Line Press. Katrin's poetry has appeared in a number of journals and anthologies and she has two Pushcart prize nominations sewn into her bomber jacket. Katrin was a finalist in 2009 for four national poetry prizes—one of which awarded enough prize money to fund a dairy queen run. Having had her fill of Buster Bars, she no longer enters these competitions. Her photo essay of Schubert's Winterreise was published as a coffee table book and cd by the University of Wisconsin Press.
marenomitchell:
Hurrah for "irrepressible responsibility"!
Posted 03/21/2012 01:18 PM
jcolonomos-1:
jeanc love your busting out, love your "inner ear magic"
Posted 03/21/2012 12:21 PM
raygoe:
I will be forever grateful for your lines: Standing on the edge...evokes a sense of balance.
Posted 03/21/2012 11:28 AM
judithc:
beautiful line...'winter still holding back the bud the blade. judithc
Posted 03/21/2012 11:22 AM
Wilda Morris:
Perfect for this very warm morning when I found a dandelion in bloom, and a little bit of my asparagus already ready to cut!
Posted 03/21/2012 09:50 AM
mimi:
just the poem for a spring morning...beautiful!
Posted 03/21/2012 08:08 AM
Katrina:
I love the swirl of this poem! Thank you.
Posted 03/21/2012 05:42 AM