An impulse sets me off.
My legs — young, tan, strong —
fly over the pavement,
the air a cool kiss on my cheek,
filled with the first warmth of spring.
My shoes wear golden wings.
Past plots of sprouting grass
fenced with green-stained wood.
Past a playground alive with children —
their shouts and joyful screams. Past
the park, lit with sun this early morning.
Full of youth, of life, fastest
runner on our block, I feel
wind of my own making
blowing back my hair, free —
ah, freed to fly with me.
© by Mary Lou Taylor.
Used with the author's permission.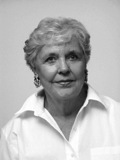 Mary Lou Taylor tried three other majors before settling on English. A teacher off and on for many years, she got serious about writing poetry after she retired. Author of one book and published in several journals and anthologies, she has a second book in the works and has proven retirement to be the myth it so often is by continuing to teach a few writing and poetry classes. Learn more about Mary Lou, who lives in Saratoga, California, at www.maryloutaylor.wordpress.com.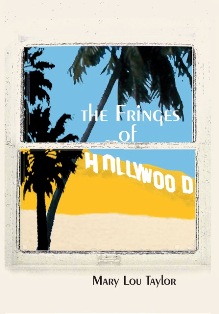 transitions:
This poem brings back wonderful youth...if we'd only known how lucky we were then ~ thanks for the memory. Judy
Posted 03/22/2012 12:15 PM
CamilleBalla:
Wonderful, freeing--Footloose! I am left with the feeling in the last three lines--love the last line! Thank you.
Posted 03/22/2012 09:40 AM