The ground is soft and warm.

I break up the dirt with my garden fork.

The earth smells clean and good.

I sculpt a row of holes in the soft soil.

and carefully transplant the tomato seedlings.

Now I have to protect them

and water them and hope for sunshine

and a healthy crop at harvest time.

I look across the garden at my little girl.

It's really the same thing, I think.

 

Used with the author's permission.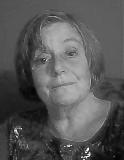 Stephanie Lynch was born in the Boston area and grew up with books such as Make Way for Ducklings, Raggedy Ann and Peter Rabbit--stories of a simpler time. She has had a lifelong interest in gardening, but is now quite busy with a psychotherapy practice and volunteer work providing behavioral health in disaster situations. Stephanie has a 27-year-old son with Down Syndrome, living happily on a farm; a 25-year-old son studying music; and a 21-year-old daughter studying marketing. Now that her children are grown, Stephanie says, "there has been time to get back to writing, and it's been a joy." Whether planting a seedling, watching a child grow, assisting someone in improving their outlook on life, or making a crisis go a little more easily, Stephanie loves to help when she can.
Eiken:
Simply lovely and I agree with the writer's sentiments.
Posted 05/18/2012 12:52 PM
Tyler Gabrysh:
Wholesome; begun and ended perfectly!
Posted 05/09/2012 10:54 AM
dotief@comcast.net:
Wonderful!
Posted 05/09/2012 08:58 AM
Katrina:
Sunshine to all!
Posted 05/09/2012 05:54 AM