Snapdragons follow the smooth curves
of the garden's edge. White, yellow,
peach and a pink which darkens
then verges into crimson.
"Tahiti Mix" read the tag wedged in
the speckled earth of the nursery flat.
As spring fleshes out to summer,
they spread in waves which
break along a grass beach.
Caressed by a tropical breeze,
I welcome these bright islanders
now settled in my foreign soil.
Their jeweled heads bob
atop the wavecrests
and with their odd faces
lifted up full to the sun,
they promise to stay all season.
From The Grace of Light (Finishing Line Press, 2004).
This poem first appeared in Pleasant Living Magazine.
Used here with the author's permission.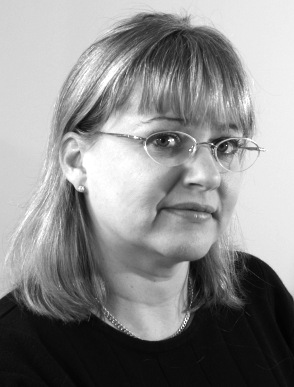 Kathe L. Palka is the author of two chapbooks of free verse and is an active member of the U.S.1 Poets' Cooperative. Kathe also writes in the Japanese forms of haiku and tanka. Her poems have appeared in many online and print publications. She lives near Flemington, New Jersey, with her husband of 27 years, their two sons, and her beloved German Shepherd, Jetta. An avid gardener, she enjoys wandering the parklands of her native state whenever time permits. Learn more about her at www.kathepalka.com or at her Haiku Foundation webpage.
vscholtz:
Love the imagery "speckled earth of the nursery flat" "they spread in waves which break along a grass beach." I'd write more, but I need to go water the flowers.
Posted 05/19/2012 12:01 PM
Katrina:
both vibrant and magical! Enchanting.
Posted 05/19/2012 11:07 AM
wyant:
Precious poem. Any one line doesn't come across as poetic but the piece as a whole is exquisite poetry.
Posted 05/19/2012 08:05 AM