Folk need a lot of loving in the morning;
The day is all before, with cares beset —
The cares we know, and they that give no warning;
For love is God's own antidote for fret.

 Folk need a heap of loving at the noontime —
In the battle lull, the moment snatched from strife —
Halfway between the waking and the croontime,
While bickering and worriment are rife.

Folk hunger so for loving at the nighttime,
When wearily they take them home to rest —
At slumber song and turning-out-the-light time —
Of all the times for loving, that's the best.

Folk want a lot of loving every minute —
The sympathy of others and their smile!
Till life's end, from the moment they begin it,
Folks need a lot of loving all the while.


This poem is in the public domain.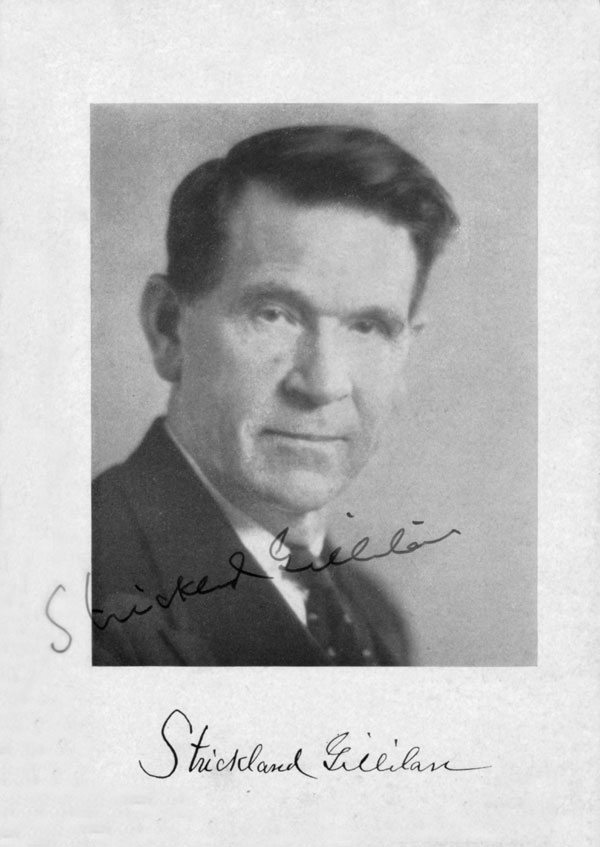 Strickland Gillilan (1869-1954) was an American humorist, lecturer, and poet. Born in Ohio, Strickland started out as a journalist and worked for several different newspapers, including the Washington Post. While on staff at the Richmond Daily Palladium, he wrote a humorous poem about an Irish railroader that ended up in Life Magazine and led to swift national acclaim. Credited with writing the world's shortest poem--"Lines on the Antiquity of Microbes"(subtitled "Fleas"): "Adam/Had 'em."--as well as one of the world?s most anthologized poems (this one), Strickland produced a huge body of work during his lifetime. He traveled the country for years, entertaining enthralled audiences with his witty novels, satirical essays, rollicking songs, and heartwarming poetry.
There are no comments for this poem yet.