The days have grown shorter.
Crops are ripening.
On the twilit screened porch,
my brother and I shell
butter beans and field peas.
The music of the beans falling
loudly at first, then gently
as the layers deepen
almost lulls me to sleep
and soon the cicadas' choruses
drown out everything.
This evening we picnicked
out past the railroad trestle.
I slid down the clay bank
until my pants were worn through,
and I had to be brought home,
bathed on the back porch.
None of this would be allowed
if my mother were here.
But it will be weeks before
she and father come for us
and take us back to New York City
where all of Garfield
will be scrubbed away
like the red clay dirt of summer.
From Carilee's House (Finishing Line Press, 2006)
Used with the author's permission.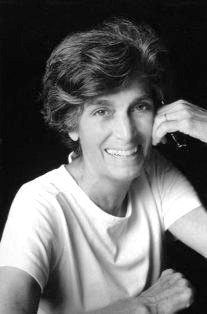 Lynne Santy Tanner was born in New York City but has lived for many years in North Carolina. A professional dancer and choreographer, she also writes and paints. A frequent artist-in-residence at the Hambidge Center in Rabun Gap, Georgia, Lynne is the author of three chapbooks and her poems have appeared in numerous publications.
Dorcas:
Such a reprieve!
Posted 09/08/2014 07:04 PM
dotief@comcast.net:
Beautiful!
Posted 09/08/2014 09:12 AM
Cindy:
I love it.
Posted 09/08/2014 08:27 AM