and everything goes black,

a nebulous blue and black stain,

like a painting by Rothko

or a trombone and cello duet

that makes the wild iris moan

The same indigo in the eye

nodding on a snow bank in Antarctica

glows in the feathers of a bunting

calling from the forest edge

before the kitchen goes black

From

Even That Indigo

(Hip Pocket Press).

This poem first appeared in Ragazine.com.

Used here with the author's permission.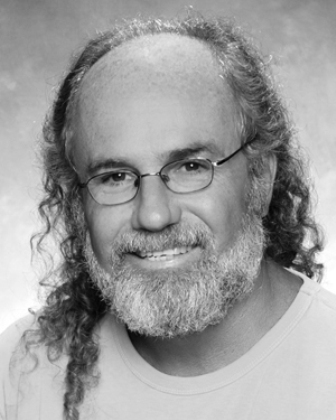 A retired high school English teacher, John Smith loves kids and loves sharing poetry with them. His work has appeared in numerous literary magazines including The Literary Review, New York Quarterly, Paterson Literary Review, Edison Literary Review and Exit 13, and his book, Even That Indigo, is forthcoming from Hip Pocket Press. John enjoys writing, cooking, gardening, and keeping an eye on the birds. He thinks he may now have more friends on Facebook now than he does in the real world. Married, with three daughters, he lives in Frenchtown, New Jersey.
rcstewart3:
Wow!
Posted 05/28/2012 10:11 PM
John:
Mood indigo, connecting all those near darks. Fine work.
Posted 05/28/2012 08:51 AM
69Dorcas:
Great. I just call this time of day dusk. I need to expand and expound on such thoughts.
Posted 05/28/2012 07:06 AM
Maryann Hurtt:
My favorite time of night and saidnso well.
Posted 05/27/2012 10:42 PM
marenomitchell:
Yes! THIS is a poem.
Posted 05/27/2012 05:23 PM
pwax:
Love the sounds in this poem and the images! Phyllis
Posted 05/27/2012 02:58 PM
nadia ibrashi:
A fabulous poem. Thanks.
Posted 05/27/2012 02:01 PM
Larry Schug:
Best poem I've seen on this site; does everything a poem is supposed to do. It affected me as a human being,not only as a poet. What a great eye you have, John.
Posted 05/27/2012 01:12 PM
Nils Peterson:
A lovely evocation of the real "Mood Indigo." Nils Peterson
Posted 05/27/2012 11:23 AM
Sharon Urdahl:
Enjoyed this poem...love that indigo!
Posted 05/27/2012 10:12 AM
Ralph Murre:
NICE.
Posted 05/27/2012 09:56 AM
KevinArnold:
Fine, focused poem.
Posted 05/27/2012 08:56 AM
mimi:
a perfect poem for a rainy, indigo day!
Posted 05/27/2012 08:40 AM
dotief@comcast.net:
Lovely! I know these colors and have heard the sounds. Sheer magic!
Posted 05/27/2012 08:24 AM
phebe.davidson@gmail.com:
I've seen that bunting! Bravura poem, this!
Posted 05/27/2012 06:44 AM
Donal Mahoney:
Simply a wonderful piece to read early on a Sunday morning. Thank you.
Posted 05/27/2012 05:24 AM
Katrina:
Gorgeous!
Posted 05/27/2012 04:32 AM