in their throats, those women
wildly screaming as though
though it made my Aunt Edie
cry, silently to herself,
to the scratchy old radio
were playing cops and robbers
or pirates chasing each other around
and around the kitchen table
and into the living room where
operatically on the couch,
those men and women keening
with Aunt Edie in the kitchen
while we giggled and bled to death
†
©
by Paul Hostovsky
.
Used with the authorís permission.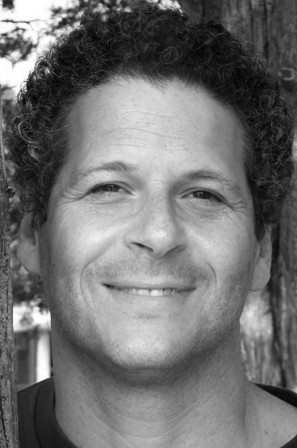 When he's not writing award-winning poems, Bostonian Paul Hostovsky makes his living as a sign language interpreter at the Massachusetts Commission for the Deaf and Hard of Hearing. He is the author of five chapbooks and three full-length poetry collections: Bending the Notes (2008), Dear Truth (2009), and A Little in Love a Lot (2011). To read more of Paulís work, visit www.paulhostovsky.com.
†
Larry Schug:
Nothing like radio, even in this age. Just listen to a ballgame. That proves it. As others said, good p9oem on a lot of levels.
Posted 06/07/2012 12:54 PM
pwax:
Your poems are always a treat! Phyllis
Posted 06/07/2012 11:18 AM
KevinArnold:
A layered poem on the many uses, and possible limitations, of art. The radio,with its opera, was the prominent center of their lives.
Posted 06/07/2012 08:37 AM
Buckner14:
Splendid! You more than capture both the imaginative play of children and Aunt Emma's wistful listening--and of course the substance of grand opera. Bravo!
Posted 06/07/2012 08:29 AM
Ralph Murre:
What a great poem. Yes, dying operatically is the only way to go.
Posted 06/07/2012 07:39 AM
dotief@comcast.net:
I love it! What great images!!
Posted 06/07/2012 07:36 AM
linda248:
Bravo, Mr. Hostovsky ! This is brilliant.
Posted 06/07/2012 06:05 AM