I hear him opening drawers

its flowered oilcloth cover

filled with broken graham crackers

We don't talk, my father and I

and part of a constellation

glimpsed through the window.

Which one doesn't matter.

Used with the author's permission.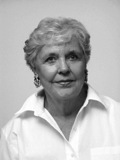 Mary Lou Taylor tried three other majors before settling on English. A teacher off and on for many years, she got serious about writing poetry after she retired. Author of one book and published in several journals and anthologies, she has a second book in the works and has proven retirement to be the myth it so often is by continuing to teach a few writing and poetry classes. Learn more about Mary Lou, who lives in Saratoga, California, at www.maryloutaylor.wordpress.com.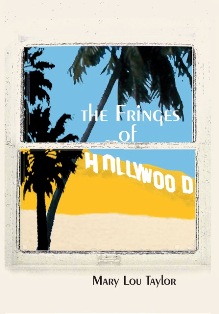 marenomitchell:
Beautiful! Brings the tears. I second Larry's wish.
Posted 06/16/2012 10:54 AM
Buckner14:
My father didn't talk much either. I don't remember his ever saying "I love you"--but I never doubted it for a second! Lovely tribute, Mary Lou.
Posted 06/15/2012 08:39 AM
dotief@comcast.net:
I love the scene and appreciate the sensory components. Very nice to be part of such a tender moment.
Posted 06/15/2012 08:06 AM
Larry Schug:
If I had one wish it would be to have my dad back for just a couple hours. We'd be eating Wheaties, he liked ice cream on his, and I'd ask him all the questions I can't ask him any more. Thanks, Mary Lou.
Posted 06/15/2012 07:26 AM
KevinArnold:
Great poem as we approach Father's Day.
Posted 06/15/2012 06:31 AM