are mirrored in the placid lake

as the haunting cry of the Loon

echoes out over the water.

scattering schools of minnows

that dart over water-worn

then, like a flash, are gone.

and the pine, poplar, cedar, oak

sing their ancient songs.

The purity of life's mysteries

a time when we embraced the earth,

went floating on the waves,

Used with the author's permission.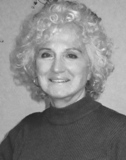 Doris Bezio is a poet and abstract artist. She believes that the same love of color, light and images are reflected in both of these creative expressions. A resident of De Pere, Wisconsin, Doris has been published in Verse & Visions, The Wisconsin Poets' Calendars, Fox Cry, Rag Mag, and Inspired Times, among others, and is compiling her poetry into a book to include her paintings.
mma:
You bring us there with lyrical, visual beauty. The ancient and present merge into what is greater than us, yet from which we can never be separate. I am always awed by the mirror reflections within water, as if it's another world, and you brought this vision to life through words.
Posted 07/02/2013 07:58 AM
Elaine:
Yup, you nailed it. It IS that lovely on Lake Oneonta! Elaine
Posted 08/09/2012 02:09 PM
pwax:
There is something very Native American about this peaceful poem about a place of peace. Nice, Doris. Phyllis
Posted 08/05/2012 03:50 PM
CamilleBalla:
Peaceful images as well as sounds takes me to the lake on a hot morning in Chicago. I like "primal pull" and where it takes the poem.
Posted 08/04/2012 09:53 AM
dotief@comcast.net:
I love the similarity between my Florida beach scenes and the poet's more northerly lake setting. It is interesting that both places can stir such elemental forces within those who are drawn to them. Lovely piece of work!
Posted 08/04/2012 08:53 AM
mimi:
lovely images on this hot summer morning, and such a peaceful feeling as I read this poem--thanks, Doris -Sharon Auberle
Posted 08/04/2012 07:45 AM