pampas grass
marsh mud glistens
in the rowboat


marsh wren's cry
the sun ripples onto the mud


wetland chill
a patch of ripples disappears


marsh lightning
the tree's blossoms open
into egrets


wetland channel
the moon spreads onto the grass
© by Martin Gottlieb Cohen.
Used with the author's permission.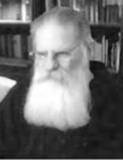 Martin Gottlieb Cohen was born in the south Bronx somewhere on Simpson Street, went to a Yeshiva on East Broadway and Canal Street, and then lived in the south of Brooklyn, the south of Long Island, the southern Tier of upstate New York, the south of Manhattan and, finally, in south Jersey in Egg Harbor. Read more of his work at http://tinywords.com/author/martin1223/.
martin1223:
Thanks Judy, Kevin, dottief, mimi and penhart I appreciate your thoughts…
Posted 12/01/2012 04:33 AM
transitions:
"the tree's blossoms that open into egrets"... how beautiful; unforgettable. I loved it. Judy
Posted 11/29/2012 12:27 PM
KevinArnold:
A few bold strokes that build; yes.
Posted 11/29/2012 09:02 AM
dotief@comcast.net:
Nice!
Posted 11/29/2012 08:14 AM
mimi:
exquisite, delicate, lovely...
Posted 11/29/2012 08:12 AM
penhart:
Enjoyed the sequence, Martin.
Posted 11/29/2012 06:15 AM