Today, wind, alderfall. The thin December sun. 

I've picked a bouquet of calendula, lemon balm,

and the last Abraham Darby rose.

 

I know that darkness arrives early each day,

with rain or the eclipsed moon. Ice.

In the pond, each leaf, a celebration.

  

Used with the author's permission.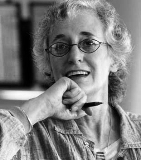 Wendy Morton believes that poetry is the shortest distance between hearts. She has five books of poetry, a memoir, Six Impossible Things Before Breakfast, in which her adventures as a corporate sponsored poet are revealed, and a set of poetry postcards, in which the above poem is included. (To purchase, click here.) She is the founder of Canada's Random Acts of Poetry project, and was the recipient of the 2010 Spirit Bear Award and the Golden Beret Award. Wendy lives in Sooke, British Columbia, where she has spent 30 years as an insurance investigator. Learn more about her here.
dmahoney:
You have captured it so well! The "thin December sun" and the plants that hold on. Wishing you the best in the new year.
Posted 12/26/2012 06:15 AM
transitions:
Lovely poem and the photo looks like a Monet painting...thank you for both. Judy
Posted 12/22/2012 10:36 AM
judithc:
With what delicacy and light this gentle poem meets rain,"darkness' and "Ice." A celebration, despite loss, of grace, wonder. Beautiful, Wendy.
Posted 12/21/2012 11:25 AM
Reganz:
A poem to light a small fire in our hearts on the darkest day of the year. Thank you.
Posted 12/21/2012 10:32 AM
lisa honecker:
It is no surprise that this Poet has five books. This is an elegant way to describe the dwindling of nature in Winter. Hats off! Applause! Lisa Honecker
Posted 12/21/2012 10:20 AM
David Fraser:
Wonderful, Wendy
Posted 12/21/2012 09:46 AM
Eiken:
Love the thin December sun :)
Posted 12/21/2012 05:18 AM