Yes, he knows it, the difference
between the forest and the trees, and the right one
of those, if he were canine, to bark up.

Boring some days
for a purpose, he can drill with the best
into elm and ash heart wood in search of infestations.

Oh, those homeowner shrub-huggers, who can't let go!
When he prunes, he's a parent doing tough love,
ridding wild growth, lopping and topping,
sparing the young arbor vita future contortions.

Up in his crane box he and his chain saw
make a good marriage, him revving, her throaty,
and when the dead limb sags,
falls and
crashes, she purrs: Cool, dude, cool.

He rages at home, nights,
watching those stories of land mass clear-cutting:
developer generals invading for quick-cash timber.

Easy, calm down, he warns himself.
Work well, one job site at a time.
Tomorrow he'll show the Johnsons
how to water better and let Nina Perez think
planting a Japanese maple was her idea all along.

He spreads it around, his slow-growth wisdom.
© by Richard Swanson.
Used with the author's permission.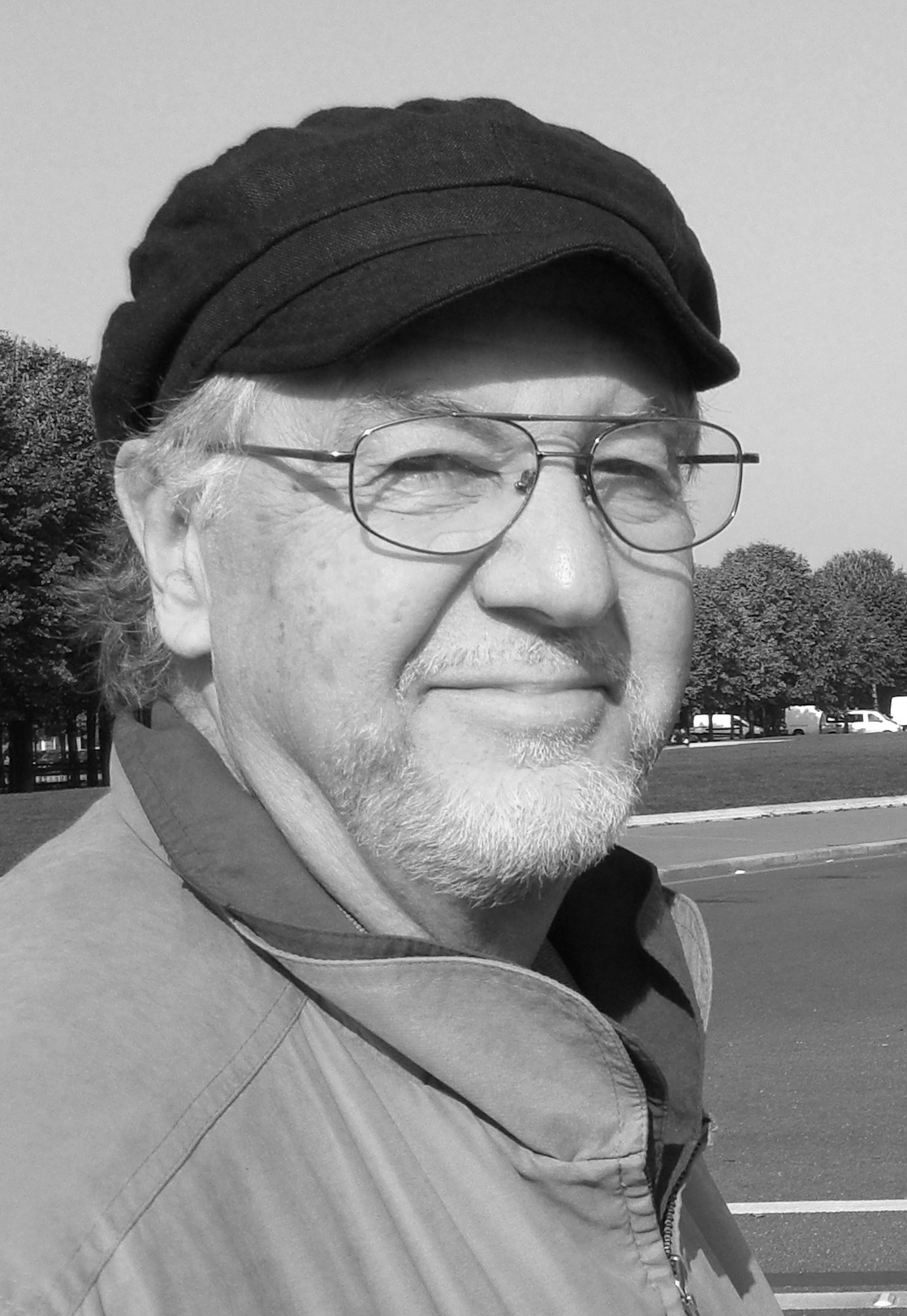 Richard Swanson is a retired community college English teacher who lives in Madison, Wisconsin, but happily spends time in the summer in some place called Muscoda, where he gardens, observes nature, and does artisan woodworking. The author of Men in the Nude in Socks, Not Quite Eden and, most recently, Papaazzi Moments, Richard's work is noted for its humor and humanity and often focuses on popular culture. He and his long-time companion of more than three decades, Fanny, share a common interest in good books and cooking. Learn more about Richard here.
Dorcas:
Thank you. The ideas He has are too much for only one, therefore it is spreak around that we might depend on each other.
Posted 05/13/2013 05:36 PM
Jo:
He spreads it around, his slow growth wisdom. Really enjoyed the whole poem, that last line being so well done I couldn't resist re-writing it. Great poem, Richard.
Posted 05/13/2013 01:41 PM
mimi:
good images, good ideas, good flow, good poem! thanks, Richard
Posted 05/13/2013 08:59 AM
Donna Pflueger:
..when he prunes, he is a parent doing tough love...I love how you captured not only his personality but his connection with the tools of his trade with the stanza about his chain saw - great poem - thanks!
Posted 05/13/2013 08:36 AM
Gary Busha:
Good dramatic monologue. Nice idea and pace.
Posted 05/13/2013 07:58 AM
jeanie:
Nice, Richard. We had an arborist work our trees last year. So careful, so in love with the trees, like your first line.
Posted 05/13/2013 07:14 AM
ed werstein:
Good work, Richard. Maybe revving a chainsaw would cut down on my raging at home nights, but I doubt it.
Posted 05/13/2013 06:46 AM