dinner we spread blankets
Neighbor children in pajamas
joined us as we chose from
the week's cache of library books.
lumbered over and lay nearby.
the children stayed until
dusk, living in make-believe
leapt from colorful pages.
Paper passed, crayons shared,
they translated their thoughts
for gifts to grace fridges and walls.
from plastic freezer molds,
From Sugar and Sand (Full Court Press).

Used with the author's permission.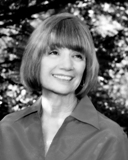 Gail Fishman Gerwin (1939 - 2016), a "Jersey girl" from birth who claims to have channeled Dorothy Parker and Sylvia Plath on occasion, authored three poetry collections: Crowns (Aldrich Press) was inspired in part by her four grandchildren; Sugar and Sand was a Paterson Poetry Prize finalist, and Dear Kinfolk (ChayaCairn Press) earned a Paterson Award for Literary Excellence. Founder of the writing/editing firm Inedit, Gail was also the associate poetry editor for Tiferet and frequently participated in workshops and panels on the creative process.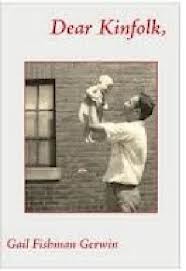 Dorcas:
My childhood memories are not quite the same but, these are lovely and I am able to step into them. That is what poetry is about, allowing others into your world whenever it took place. Thank you.
Posted 08/25/2013 04:17 PM
transitions:
Agree with penhart; how I treasure those young summer evenings ~ Judy
Posted 08/23/2013 12:30 PM
penhart:
Ah, the memories. Lovely poem, Gail!
Posted 08/23/2013 10:20 AM
TheSilverOne:
What wonderful memories shared in this poem. WIsh I was there.
Posted 08/23/2013 06:48 AM