Like small suns, they brighten the street,
gilt maples—O the glow of them,
until wind loosens in handfuls
weightless coins to float                                 
to the ground, to spread over grass
and street, overlapping layers
cushioning footfalls, transforming the earth
Diligent keepers will scrape it bare,       
rake it naked, so it almost pleads
for another protective coat—
this time, blazing white.
© by Phyllis Wax.
Used with the author's permission.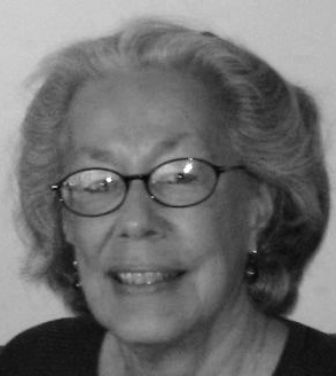 A Pushcart nominated poet, Phyllis Wax lives and writes on a bluff overlooking Lake Michigan in Milwaukee,  Wisconsin. From her office window she has observed fox kits frolicking and a family of eight turkeys pecking in the garden.  Recently she encountered a young deer in her driveway, on its way to snack at the bird feeder. 
Dorcas:
A fantasia of falling leaves changing to snow drops.
Posted 12/01/2013 04:56 PM
Wilda Morris:
Beautiful poem, Phyllis! I'm glad I looked back to see what I missed while I was on the road!
Posted 10/22/2013 10:02 PM
Jo:
Full of music and a surprise ending. What a fine poem.
Posted 10/21/2013 05:16 PM
wendy morton:
Today while I'm raking the maple leaves to cover the garden, I will think of these small suns.
Posted 10/21/2013 11:33 AM
ed werstein:
Excellent work, Phyllis. Ed
Posted 10/21/2013 11:08 AM
TheSilverOne:
Another Beautiful poem, Phyllis! Doris B
Posted 10/21/2013 09:07 AM
Marilyn L Taylor:
What a splendid, vivid poem, Phyllis!
Posted 10/21/2013 08:57 AM
tiddles:
Beautifully done! Makes me not want to be a diligent scraper-- perhaps hold off the earth's providing that next coat. Marilyn Zelke-Windau
Posted 10/21/2013 08:18 AM
Carol Hauer:
Beautiful images. This poem makes me appreciate Fall even more. Thanks, Phyllis.
Posted 10/21/2013 08:14 AM
paradea:
Great!
Posted 10/21/2013 08:02 AM
jeanie:
very nice phyllis ... i love thinking of the earth as a gilded beast! ~ jeanie
Posted 10/21/2013 07:23 AM
Ross Kightly:
I think the previous comments about sum it up - this is a marvellous celebration of the season and received with many thanks!
Posted 10/21/2013 07:06 AM
rksanders@charter.net:
Love the music of this, especially "until wind loosens in handfuls weightless coins to float to the ground"
Posted 10/21/2013 06:58 AM
mimi:
perfect images of a precious, poignant season...
Posted 10/21/2013 06:55 AM
KevinArnold:
Somehow, these gilt maples take me right back to my roots in the Midwest. Well done.
Posted 10/21/2013 06:52 AM
fer:
Ohhh, I know my favorite: overlapping layers of golden scales. Thanks so much for this lovely poem. (And writing "from a bluff overlooking Lake Michigan...")
Posted 10/21/2013 06:40 AM
paula:
Such lovely images. Good to hear your voice Paula
Posted 10/21/2013 06:02 AM
Katrina:
Amazing - 'rake it naked' streaks a double-stark abrasion and I am so glad the ground knows what it wants.
Posted 10/21/2013 04:17 AM