Fern seed, hemp seed, water of the well,
   Bark of wizard hazel-wand, berry of the bay,
Let the fairy gifts of you mingle with the spell,
   Guard the precious life and soul of him that's far away!
Oak slip, thorn slip, crystal of the dew,
   Morsel of his native earth, shoot of mountain pine,
Lend his arm the strength of you, let his eye be true,
   Send him like the thunderbolt to break the foeman's line!
Rose leaf, elm leaf, kernel of the wheat,
   Airy waft of thistledown, feather of the wren,
Bring him peace and happiness, let his dream be sweet,
   Take my secret thought to him and call him home again!
This poem is in the public domain.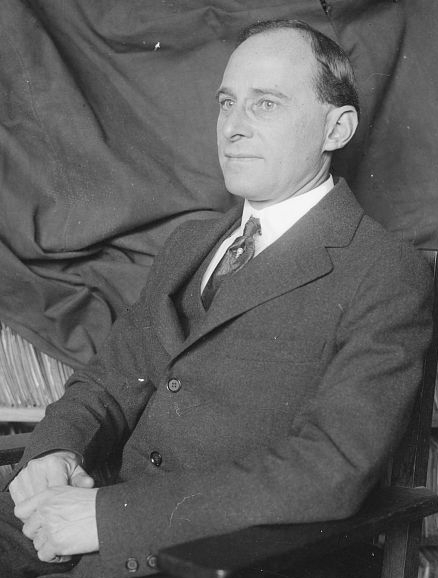 Arthur Guiterman (1871 - 1943) was an editor, book reviewer, and poet. Born in Vienna, Austria, to American parents, he was a small man who talked fast and was well-liked. Co-founder of the Poetry Society of America, he was best known for his humorous poems and his entertaining, rhyming book reviews. Arthur published more than a dozen books and his poems appeared in major magazines such as Life and The New Yorker on a regular basis.
Dorcas:
To understand the deeper meaning of spirits.
Posted 12/01/2013 04:44 PM
tannerlynne:
I love the spell he weaves, the way he calls up the spirits. Just what i needed today. Thank you
Posted 10/31/2013 06:19 PM
Wilda Morris:
I agree with fer!
Posted 10/31/2013 09:21 AM
laurasalas:
Love this! And...it puts me in a Hobbit kind of mood.
Posted 10/31/2013 06:16 AM