The steeple holds the village in place.
The forest of pines anchors the sky.
A weathervane tells the wind where it has been.
The lightning rod trembles saving the cattle.
Flagpoles signal seasons of sorrow.
Flags stood at half-mast one year ago.
The children were very young.
The teachers had not finished
© by Janet Leahy.
Used with the author's permission.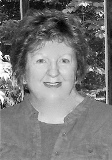 Janet Leahy is the author of The Storm, a collection of poems about the Iraq War, and Not My Mother's Classroom, poems drawn from her experiences as a teacher in Milwaukee public schools. Though cooking is not her first love, she will have a poem published in a new cookbook forthcoming from The Clearing Folk School. Janet lives in New Berlin, Wisconsin and serves on the board of The Wisconsin Fellowship of Poets.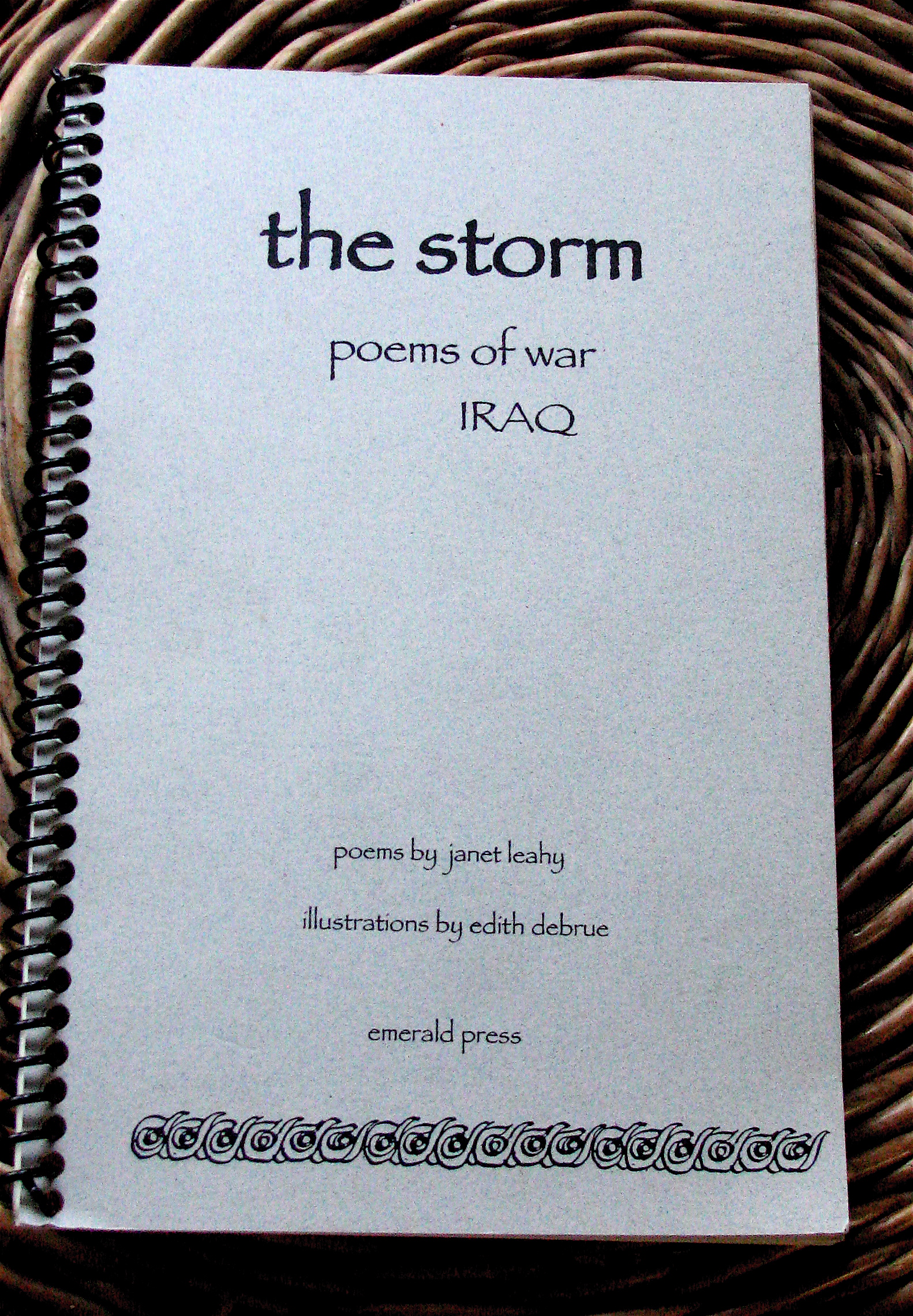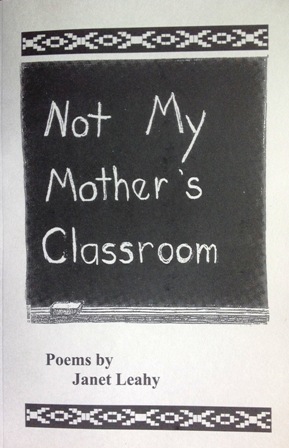 ed werstein:
Excellent.
Posted 12/16/2013 08:09 AM
Maryann Hurtt:
Everything that needs to be said in just a few words. Thank you, Janet.
Posted 12/14/2013 06:05 PM
becky evans:
A magnificent poem! A moment frozen in time, looking back where the wind had been; the ending so powerful! Thanks, Janet.
Posted 12/14/2013 04:35 PM
wendy morton:
their lessons. Our lessons. When do we learn? I hope this is sent to every Republican congressman/woman.
Posted 12/14/2013 12:43 PM
Jo:
Breathtaking poem. I realized I wasn't breathing until the last line-had not finished their lessons. Thank you .
Posted 12/14/2013 12:30 PM
Buckner14:
The opening line, the closing lines--I feel the pangs again.
Posted 12/14/2013 12:24 PM
Kris Nestingen-Palm:
So many lines are my favorites: "A weathervane tells the wind where it has been." and the heart-stopping final line, "The teachers had not finished their lessons." Powerfully captures that moment.
Posted 12/14/2013 12:05 PM
paradea:
So sad that this is a subject needing a poem, but beautifully done, Janet!
Posted 12/14/2013 11:07 AM
peninsulapoet:
It is very difficult to write about a public tragedy, but I believe you have hit just the right notes. Thank you. Donna Hilbert
Posted 12/14/2013 09:31 AM
Joe Sottile:
Amen.
Posted 12/14/2013 09:01 AM
Ralph Murre:
Perfect.
Posted 12/14/2013 08:39 AM
erinsnana:
Tragically beautiful
Posted 12/14/2013 08:18 AM
islandspirit:
Lovely. Last line says everything. Captures the deep loss.
Posted 12/14/2013 07:50 AM
TheSilverOne:
Says so much, so beautifully. Thank you, Janet.
Posted 12/14/2013 07:42 AM
paula:
The days fly by. It is important to remember this sad day. Thanks you for reminding us.
Posted 12/14/2013 07:41 AM
laurasalas:
That last line break breaks my heart. What a stunning poem...
Posted 12/14/2013 07:04 AM
tiddles:
And yet again, we mourn.Thank you, Janet. Marilyn Windau
Posted 12/14/2013 07:00 AM
MaryLeeHahn:
This brings tears to my eyes. Thank you for your words.
Posted 12/14/2013 05:36 AM
rksanders@charter.net:
Beautiful, Janet. Thank you.
Posted 12/14/2013 04:39 AM