The bonny March morning is beaming
In mingled crimson and grey,
White clouds are streaking and creaming
The sky till the noon of the day;
The fir deal looks darker and greener,
And grass hills below look the same;
The air all about is serener,
The birds less familiar and tame.

Here's two or three flowers for my fair one,
Wood primroses and celandine too;
I oft look about for a rare one
To put in a posy for you.
The birds look so clean and so neat,
Though there's scarcely a leaf on the grove;
The sun shines about me so sweet,
I cannot help thinking of love.

So where the blue violets are peeping,
By the warm sunny sides of the woods,
And the primrose, 'neath early morn weeping,
Amid a large cluster of buds,
(The morning it was such a rare one,
So dewy, so sunny, and fair,)
I sought the wild flowers for my fair one,
To wreath in her glossy black hair.
This poem is in the public domain.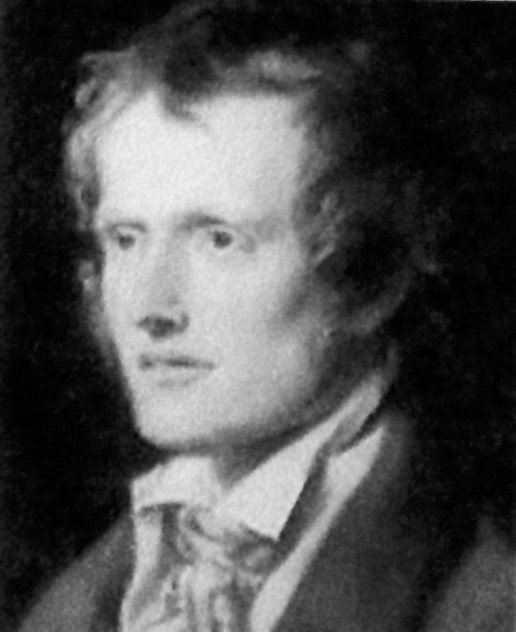 John Clare (1793 - 1864) was born to a poor, working class family in England. His life as an uneducated peasant farmer was one of constant struggle and hardships, yet his poetry is wonderfully inspiring. John was a "poetic environmentalist," in awe of the natural world, and nature is the theme of much of his work. His poetic talent earned him access to London's literary circles, though his inferior social standing kept him from ever truly joining its ranks. Tragically, John spent the last twenty years of his life in a mental asylum, though he continued to write and produce poetry that some critics laud as some of the 19th century's best work. Learn more about John Clare here.
Dorcas:
Ah, there is nothing like the masters of yesteryear to thrill the heart, though we knew them not. Thank you for this lovely selection.
Posted 03/11/2014 10:33 AM
Sherry:
Oh yes! Such a lovely and well-written poem.
Posted 03/11/2014 08:53 AM
jedolphin:
Not aware of this poet -- thanks for bringing his work to my attention.
Posted 03/10/2014 11:25 AM
KevinArnold:
Another great find . . . thank you for your wonderful taste Jayne. Such a sadness, the mental asylum. Poets' gifts seldom ease their lives--they write for us, not for themselves. So, thank you John Clare, and Jayne for sharing it.
Posted 03/10/2014 09:21 AM
Patricia G:
Dear Jayne, Mary Oliver calls John Clare "that sweet flute" and I adore him. Thanks for posting this poem, reminding me how familiar and rare this earth remains over time. Yours, Patricia Gray
Posted 03/10/2014 06:42 AM
r1manchester:
largely forgotten, Clare wrote some very fine poetry including "To Mary" ("the wind comes from the sky/whispers tales of Mary"...think jimi hendrix), his lifelong love.
Posted 03/10/2014 06:12 AM
Katrina:
Somehow love is conveyed to me so much more clearly by an English poet.
Posted 03/10/2014 05:50 AM