When my husband caught the hummingbird
and freed it from the screened-in porch,
his big hands, a woven bird's nest,
a few fingers opened into an escape hatch,

I held my breath as one does before the delicate—
that spot of bird, singular in its journey,
wings like small lead windows.

It seemed strange to see a six foot man
who could easily crush the body of such a small thing
release to air the hummingbird, who once in flight,
turned as if to say, I'll remember this.
© by Dianna MacKinnon Henning.
Used with the author's permission.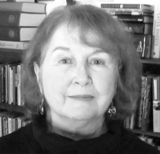 Dianna MacKinnon Henning holds an MFA in Writing from Vermont College of Fine Arts. Author of The Broken Bone Tongue (Black Buzzard Press, 2009), her work has appeared in numerous print and online journals. Dianna lives in Janesville, California; learn more about her at www.diannahenning.com.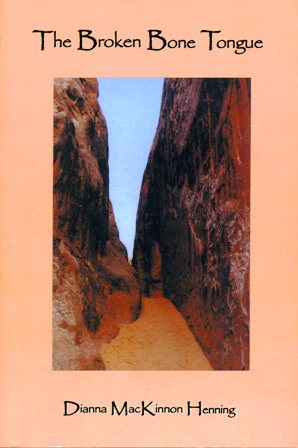 rhonasheridan:
This is beautiful
Posted 03/22/2014 11:38 AM
Judith Heron:
the second stanza...a prayer in itself. I am with Larry... it makes me want to be a kinder more gentle person too.
Posted 03/21/2014 02:29 PM
Janet Leahy:
Wonderful poem, love the turn the last line takes.
Posted 03/21/2014 11:55 AM
wendy morton:
Hands. Breath. Breathe. Ah.
Posted 03/21/2014 10:37 AM
anne.lehman2929@att.net:
"I held my breath as one does before the delicate—" I love the images this line creates.
Posted 03/21/2014 10:19 AM
peninsulapoet:
Lovely poem, Dianna. Donna Hilbert
Posted 03/21/2014 10:01 AM
KevinArnold:
Ah, I imagine Sherry has a hummingbird feeder, as we do. I've done this rescue effort--one of those few times in life one can do unquestionable good. Thanks for this poem. And, yes, I held my breath 'as one does before the delicate' is such a wonderful phrase.
Posted 03/21/2014 08:58 AM
Sherry:
Such a nice poem!
Posted 03/21/2014 08:43 AM
fer:
How beautiful! Just perfect....
Posted 03/21/2014 06:42 AM
JanetruthMartin:
'I held my breath as one does before the delicate—'...breath-taking! This poem stirs the desire of touching time with gentle hands.
Posted 03/21/2014 06:35 AM
Larry Schug:
"his big hands, a woven bird's nest" makes me want to be a kinder, more gentle person What a way to begin the day. Thank you.
Posted 03/21/2014 06:28 AM
erinsnana:
Lovely!
Posted 03/21/2014 05:29 AM