Whoever you are as you read this,
      Whatever your trouble or grief,
I want you to know and to heed this,
      The day draweth near with relief.

No sorrow, no woe, is unending;
      Though heaven seems voiceless and dumb,
Remember your cry is ascending,
      And an answer will certainly come.

Whatever temptation is near you,
      Whose eyes on this simple verse fall,
Remember good angels will hear you,
      And help you, so sure as you call.

Who stunned with despair, I beseech you,
      Whatever your losses, your need,
Believe when these printed words reach you —      
      Believe you were born to succeed.

 This poem is in the public domain.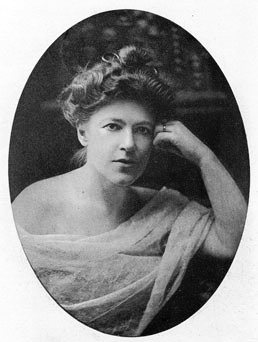 Ella Wheeler Wilcox (1850-1919) was a popular and prolific poet. Published and lauded before she even graduated from high school, Ella preferred to write happy, upbeat poetry and was much beloved for it. More than a dozen of her poems are included in the book, Best Loved Poems of the American People (Doubleday, 2008). The familiar saying, "Laugh and the world laughs with you, weep, and you weep alone. . ." comes from her best-known poem, "Solitude." A morally strong and spiritual person, Ella believed that her purpose on earth was to practice kindness and service. Read more about her here.
transitions:
A deceptively simple rhyme with deep meaning. Thank you, Ella, really Needed to hear this encouragement today... J.
Posted 06/01/2015 12:30 PM
Carol Halligan:
Thank you, Ella.
Posted 06/01/2015 10:50 AM
Cindy:
I bet she encouraged some persons with this back in the day. And it is still true.
Posted 06/01/2015 08:40 AM