It throbs like the heart of a beast
in distress, bangs its porcelain bones,
gnashes its tinny teeth, struggling                              
against its destiny.

It wails and groans, all in a lather, on
and on.  Then it wheezes, tries to choke back
its agitation with spasmodic liquid sobs,
soon quiets, almost hums.  Opens its mouth
and exhales hot, steamy breath.                            

I understand just how it feels.
© by Phyllis Wax.
Used here with the author's permission.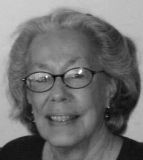 Phyllis Wax, whose poetry has appeared in many journals and anthologies, lets her dishwasher do the hard work in the kitchen while she relaxes in front of her computer, churning out poetry. She and her appliances share an upper flat in Milwaukee, Wisconsin.
Wilda Morris:
You hit the nail on the head with another wonderful poem, Phyllis! Thanks for the smiles.
Posted 09/23/2015 02:28 PM
Jancan:
excellent poem on aging--enjoyed! Janice
Posted 09/19/2015 10:33 PM
Jo:
A good one, Phyllis. You got it right. Enjoyed reading it.
Posted 09/17/2015 09:28 PM
Lori Levy:
Great poem!
Posted 09/17/2015 04:42 PM
barbsteff:
Yay Phyllis! Spot-on poem about a dishwasher and its travail.
Posted 09/17/2015 03:48 PM
Barry:
Thanks for the laugh!!!!
Posted 09/17/2015 02:58 PM
TheSilverOne:
Hmmm...the old dishwasher..is ME! Enjoyed your poem, Phyllis. ~~~Doris Bezio
Posted 09/17/2015 11:57 AM
Sondy Squirrelly:
Very nice unique subject. The description of the old dishwasher's process one can hear it..."bang its porcelain bones". Love it.
Posted 09/17/2015 10:57 AM
rhonasheridan:
As was my spelling! Sorry.
Posted 09/17/2015 09:10 AM
rhonasheridan:
One of mine exploded! The noise was indescribeabke
Posted 09/17/2015 09:09 AM
rksanders@charter.net:
"Porcelain bones"…"tinny teeth"…"all in a lather"—thank goodness for those "almost hums"! Thanks, Phyllis.
Posted 09/17/2015 08:52 AM
paradea:
I absolutely love this!! Thanks, Phyllis Wax. A good way to start off the day!!
Posted 09/17/2015 08:17 AM
vscholtz:
I understand how you must feel. A clever and satisfying poem. thanks.
Posted 09/17/2015 06:39 AM
phebe.davidson@gmail.com:
New dishwashers aren't nearly this satisfying. Brava, Phyllis Wax!
Posted 09/17/2015 06:25 AM
KevinArnold:
Wonderfully controlled.
Posted 09/17/2015 06:04 AM
Ross Kightly:
I too feel much empathy with certain machines. But not with a car I once owned. Splendid poem, thank you.
Posted 09/17/2015 02:47 AM
gsen_dgh:
Nice!
Posted 09/17/2015 02:31 AM