Such a simple thing, really,
round faces without

eyes, nose or mouth,
but good company.

They soothed you
in church or car,

fat gold coins
from your mother's purse,

their bright cellophane
like a bee's bonnet,

a happy slip
through which the day

looked brighter.
Sometimes you liked

to bite down, hear
them cracking apart,

sticking to your teeth
like chunky fillings,

loose as chips
from crushed yellow glass.

Other times they dissolved
like disks on your tongue,

small suns
in the galaxy of your mouth,

spinning out toward
adulthood, disappearing.

This poem first appeared in Waiting Room (Hill-Stead, 2012).
Used here with the author's permission.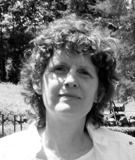 Marilyn Annucci is the author of Waiting Room (Hill-Stead, 2012), which won the 2012 Sunken Garden Poetry Prize, and Luck (Parallel Press, 2000). She is an associate professor at the University of Wisconsin - Whitewater, and enjoys long walks, cooking, and photography. To learn more about Marilyn, visit http://www.madpoetry.org/madpoets/annuccim.html .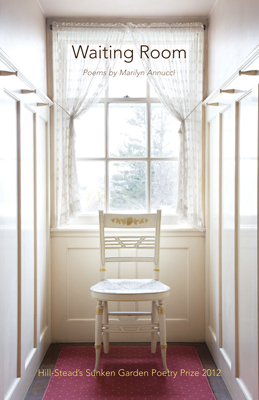 Adogamhepe01:
Although I don't take candy nor sweets this poem makes me want to take a bite. I was practically having a watery mouth while reading it over again.
Posted 11/12/2015 01:55 PM
Mar:
Thanks, everyone!
Posted 11/12/2015 01:07 AM
Jo:
I love those candies too. You might find them in my purse right now. Enjoyed reading your poem again.
Posted 11/10/2015 08:57 PM
Lori Levy:
I'm not a candy lover, but this poem makes me appreciate "such a simple thing" as a butterscotch candy.
Posted 11/10/2015 05:59 PM
Shoshauna Shy:
These made me think of those hard candies wrapped in either orange or black wrappers that were given out to Trick or Treaters by the fistfuls. Love that last couplet, Marilyn!
Posted 11/10/2015 05:24 PM
barbsteff:
Well done. Evocative images. reminds me how I used to love butterscotch candies when I was much younger. They did disappear into adulthood1
Posted 11/10/2015 01:32 PM
ElizabethP:
Nicely done. Beautiful imagry. Love the ending, too.
Posted 11/10/2015 10:05 AM
Cindy:
love this one
Posted 11/10/2015 09:01 AM
cork:
Sweet!
Posted 11/10/2015 09:00 AM
mimi:
love "the bee's bonnet" line.. good and true poem...thanks!
Posted 11/10/2015 08:11 AM
paula:
Great language!
Posted 11/10/2015 04:52 AM
rhonasheridan:
Perfect!
Posted 11/10/2015 02:24 AM