In the photo, eight Belgians have harrowed the field
smooth as a calm lake. Great-grandfather, still young,
guides the team, riding a gray behind them.

In the next one, Wilfred, my grandfather, age 12,
who died from a sad marriage,
long before the valve gave out on his heart,
stands on top of a mare's back
like an acrobat in the circus.

The last picture has faded brown.
Near supper time, they are on the front porch
of a rundown homesteader's shack,
while their two story farmhouse
is being built next door.
Clement and Sadie are both holding cats,
while Wilfred sits beside them
with his arms around a border collie
named Shortie.

Even though their faces are not clear,
it is easy to tell from their body language
that they are happy to be a family,
even though they don't know
that two World Wars and The Great Depression
will occur, or at 91, Clement will be walking with me,
a great-grandson, and he will smile,
smelling the freshly plowed earth.


This poem first appeared in Valparaiso Poetry Review.
Used here with the author's permission.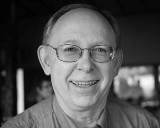 Mark Thalman, editor of poetry.us.com and author of Catching the Limit (Fairweather Books), has been widely published for four decades. He received his MFA from the University of Oregon, and has been teaching English in the public schools for 32 years. Mark, also an artist who enjoys painting wildlife scenes with acrylics, lives in Forest Grove, Oregon. Learn more about him at www.markthalman.com. To purchase Catching the Limit, click on the book cover and contact Mark via his email address.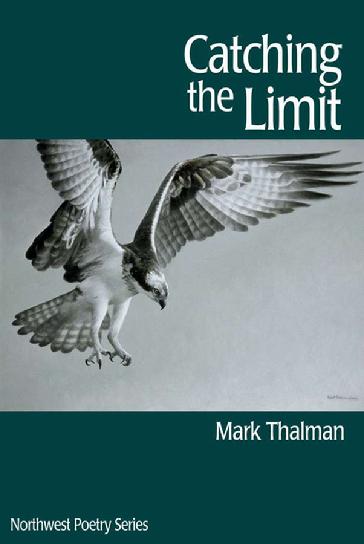 Mary Lou Taylor:
Brings back so many memories of a Tennessee farm family.
Posted 11/30/2015 03:12 PM
Lori Levy:
Great poem, especially the last stanza.
Posted 11/25/2015 11:05 AM
Larry Schug:
Awesome! I wish I knew as much about my family history. I echo all the positive feedback; very much enjoyed this poem on its many levels.
Posted 11/25/2015 11:02 AM
Jo:
You captured time passing in a beautiful way. And that Clement will walk with you still--at 91. Happy Thanksgiving, Mark.
Posted 11/25/2015 09:51 AM
ElizabethP:
Very, very nice. I love these pictures within the pictures.
Posted 11/25/2015 09:51 AM
Janet Leahy:
Time passes poignantly in this poem, great word choices as in "he died from a sad marriage." Thanks Mark.
Posted 11/25/2015 09:25 AM
paradea:
There's a poem in every picture!1 Love this!
Posted 11/25/2015 08:57 AM
Cindy:
beautifully intimate; I love it
Posted 11/25/2015 08:47 AM
KevinArnold:
Strong poem.
Posted 11/25/2015 08:46 AM
Ross Kightly:
It's the border collie named Shortie that does it for me! Splendid poem, thank you.
Posted 11/25/2015 04:10 AM