If I feel, physically, as if the top of my head were taken off, I know that is poetry.
                                                                                             —Emily Dickinson
But which ones were they? the poems that did
this awesome deed? Whose gunpowder lines
ignited right in front of her, firing flame-red
peonies, palms, rockets, straight into her brain?
Herbert's transcendental thunder?
Or Emerson, whose counterpoints of doom
and doubt, science and salvation, stunned her?
dazzled her with their afterbloom?
Did she survive the heart-stopping artillery
of Keats, of Barrett-Browning? the kind that flies
and detonates before it falls? Or did she,
pale target, take it right between the eyes?
How long till she came back to life again,
trembling and reaching for her pen?
This poem first appeared in Verse Wisconsin (Issue 103, Summer 2010).
Used here with the author's permission.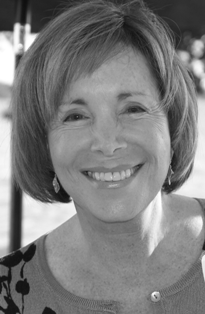 Marilyn L. Taylor served as Poet Laureate of Wisconsin from 2009 - 2010. Her award-winning work has appeared in many journals and anthologies, and she is the author of six collections of poems. Marilyn taught for many years at the University of Wisconsin-Milwaukee and, in 2004, was appointed to a two-year term as Poet Laureate of Milwaukee. She was a columnist for The Writer magazine for five years, and currently serves on the board of directors for the Council for Wisconsin Writers and the Advisory Council for the MFA Program at Western State Colorado University, Gunnison, CO.  Marilyn now lives in Madison, Wisconsin, where she continues to facilitate workshops locally, statewide, and beyond. Learn more about her at www.mlt-poet.com.  

jeeger:
The idea of it, this poem, alone, is stunning.
Posted 12/14/2015 07:51 AM
msruff:
It's amazing what sets off the imagination, and in writing this piece Ms. Taylor provides an interesting look into the process, as well as a good poem.
Posted 12/11/2015 10:20 AM
Wilda Morris:
This poem is so well done and so much fun that it takes a second reading (if not more) to realize how many facts it shares with us about the poets Emily might have been reading.
Posted 12/10/2015 10:21 PM
Mary Lou Taylor:
Pale target! Magnificent image in a magnificent poem.
Posted 12/10/2015 07:36 PM
ladybug:
Wonderful interpretation of Emily's own definition of poetry. Nicely done, Marilyn! Susan Moss
Posted 12/10/2015 06:06 PM
transitions:
Perfection...and I think would have fit Emily's definition of poetry perfectly. wow...Judy
Posted 12/10/2015 05:15 PM
Jo:
I have those missing spaces too,mimi-- Marilyn, time and time again you bring us the best poems. What a use of form and Emily. I've been hit between the eyes. bye bye
Posted 12/10/2015 01:21 PM
pwax:
Loved thunder/stunned her! Right on target, Marilyn.
Posted 12/10/2015 12:17 PM
bbatcher:
Oh how the poet in me yearns to have some work of mine blow someone's head off. A perfect sonnet, Marilyn.
Posted 12/10/2015 11:11 AM
paula:
Fun and a great use of form!
Posted 12/10/2015 11:08 AM
jeanie:
only marilyn could come up with these rhyme ideas .. thunder/stunned her and such. my fav words: ... she, pale target. omg. jeanie t.
Posted 12/10/2015 09:38 AM
Marilyn L Taylor:
I feel like my own head is being blown off because of these generous comments. Thank you so much, everybody!
Posted 12/10/2015 09:30 AM
hujsaked@aol.com:
Awsome firing, dazzling, detonating tribute to a favorite poet who stole all the best words from the garden.
Posted 12/10/2015 08:53 AM
KevinArnold:
We all love this because such thoughts have floated around our own heads but we never managed to make art of them. Brava!
Posted 12/10/2015 08:26 AM
mimi:
I have some missing spaces on the top of my head from reading your poetry, Marilyn... Love this poem! Sharon Auberle
Posted 12/10/2015 08:12 AM
paradea:
Love this. Reading it again and again!!
Posted 12/10/2015 08:04 AM
r1manchester:
Marilyn, an excellent tribute with some very clever lines!
Posted 12/10/2015 05:50 AM
phebe.davidson@gmail.com:
Fabulous poem--- !
Posted 12/10/2015 05:47 AM
vscholtz:
"Did she . . .take it right between the eyes?" Your writing is an inspiration once again. Thanks
Posted 12/10/2015 05:17 AM