At last, a normal day.
The excess of the holidays is past –
food, gifts, family. Decorations
are put away under the stairs.
Today we'll walk the dog,
rethink resolutions,
rummage the fridge for leftovers,
nap this afternoon.
Tonight we'll build a fire,
start the books we got for Christmas,
relish the quiet.
© by Sarah Russell.
Used with the author's permission.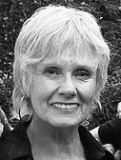 Sarah Russell lives in State College, Pennsylvania with a patient husband and a curly dog named Smudge. She co-edits Pastiche, a local literary journal, and her poetry has appeared in Red River Review, Misfit Magazine, Shot Glass Journal, and The Houseboat, among others. Learn more about her at www.SarahRussellPoetry.com.
B Colvert:
All well said. "The miracle of normal days..." YES.
Posted 01/07/2016 12:39 PM
Sarah Russell:
Thank you all. Yes. The miracle of normal days.
Posted 01/05/2016 07:34 AM
transitions:
'Normal' days are the best...so good that we forget them -. Enjoyed the poem.
Posted 01/04/2016 12:30 PM
jeeger:
Yes! A normal day. I love those!!
Posted 01/04/2016 08:17 AM
Dorcas:
Amen
Posted 01/03/2016 05:28 PM
Jancan:
Ahh, relaxation and leftovers after a season of excitement! Janice
Posted 01/03/2016 12:58 PM
Michael:
Wonderful compression of how things really are--at least this is the case at my house.--Michael Escoubas
Posted 01/03/2016 08:12 AM
rhonasheridan:
I know the feelings well! How I miss not having a dog!
Posted 01/03/2016 04:22 AM
KevinArnold:
Fun.
Posted 01/03/2016 02:08 AM