It's the year's first day.
I'm in the kitchen getting apples ready for baking.
The air smells of cinnamon.
I move to the porch to check the sun's trajectory
and find you sitting in the day's first sunlight.
In your hand is a hummingbird;
all rubies and emeralds.
You found her on the icy path by the solarium,
thought she was dead.
You've kept her warm, fed her sugar water;
now she can spread her wings.

You set up a feeder inside the solarium,
put her on a dried clematis branch.
Soon she's flying. We open the door
and she sweeps toward life. The light.
© by Wendy Morton.
Used with the author's permission.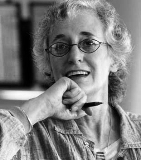 Wendy Morton believes that poetry is the shortest distance between hearts. She has published five books of poetry, a memoir--Six Impossible Things Before Breakfast--in which her adventures as a corporate sponsored poet are revealed, and a set of poetry postcards. Founder of Canada's Random Acts of Poetry project, Wendy received the 2012 Colleen Thibaudeau Outstanding Contribution Award from the League of Canadian Poets, and was the recipient of the 2010 Spirit Bear Award and the Golden Beret Award. Wendy lives in Sooke, British Columbia, where she has spent more than 30 years as an insurance investigator. Learn more about her here.
jeeger:
I love it when things get to fly again.
Posted 01/04/2016 10:09 PM
Dorcas:
Lovely thought and vision for the beginning of the year.
Posted 01/04/2016 04:53 PM
Lori Levy:
Beautiful first-day-of-the-year poem! Love the picture it creates.
Posted 01/04/2016 01:13 PM
Janet Leahy:
A wonderful moment in time captured so well in this poem.
Posted 01/04/2016 09:39 AM
dmahoney:
It is starting to snow this morning. Wendy's poem is a gem.
Posted 01/04/2016 08:47 AM
mimi:
wonderful slice of life, Wendy!
Posted 01/04/2016 07:43 AM
Michael:
What I like about this poem is its easy conversational tone. We are in a chair, Wendy is at work and simply talking to us. Much to like about this poem. Michael Escoubas
Posted 01/04/2016 07:36 AM
rhonasheridan:
Loved it - loved the photo also. Today is a very bleak Monday That little poem brightened it a lot
Posted 01/04/2016 05:04 AM