Itís business,
Itís not personal.
That makes it all
Much worse-nal.
†
© by James Rogerson.
Used with the authorís permission.
†
†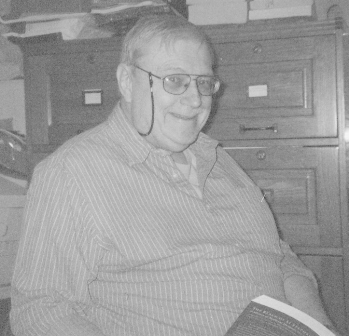 Jim Rogerson calls himself a "proud liberal redneck," a title earned from an upbringing in a small North Carolina town followed by an education at the University of Chicago. After a career as an archivist and records manager for the University of North Carolina, Jim is now retired and living in Charlotte, where he enjoys writing historical works, creative non-fiction, study guides, manuals for archives and records management, and poetry--the topics of which know no bounds.
barbsteff:
Let's hear it for liberal rednecks! Wish there were more of them. Clever word play in this poem.
Posted 01/25/2016 01:29 PM
Jancan:
Concise, makes a clear point! Janice
Posted 01/25/2016 08:36 AM
transitions:
Sensatio-nal ~~~!
Posted 01/24/2016 09:30 PM
paradea:
I've never heard of a liberal redneck!
Posted 01/24/2016 04:30 PM
Lori Levy:
Short, but punchy, and I like the self-description, "proud liberal redneck."
Posted 01/24/2016 10:30 AM
Caro70:
Watch out, Ogden Nash! Fun!
Posted 01/24/2016 08:32 AM
jeeger:
Quick and cute!
Posted 01/24/2016 07:38 AM
rhonasheridan:
Not just wind and snow And quite a blow! We over the pond feel very sorry for you.
Posted 01/24/2016 05:43 AM
tutior:
Right on.
Posted 01/24/2016 05:31 AM