Bigger than twigs,
more like a bunch
of small branches,
she holds firmly in her bill;
the others dangle below her breast.
The weight of nesting material
makes her work her wings hard.
It's the middle of winter
in Southern California
but the brown pelican
climbing out of the river bed
is getting a jump on spring.
© by Erle Kelly.
Used with the author's permission.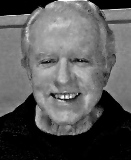 Erle Kelly, whose poetry has been published in a variety of print and online venues, lives in Long Beach, California and attended California State University there. Retired from a career in marketing management, Erle keeps himself busy cycling, tutoring two days a week at a local elementary school, and attending a weekly poetry workshop. He and his wife enjoy tending their community vegetable garden and exploring the world.
suebee9@charter.net:
Wow, I never thought about what they's look like building a nest. Thanks for a wonderful poem!
Posted 01/29/2016 06:25 PM
barbsteff:
Great, a poem of observed hope for spring! You go, pelican!
Posted 01/29/2016 11:33 AM
Dorcas:
Here in the N.E. a pelican is an unusual harbinger of spring. But, I will listen to it.
Posted 01/29/2016 11:03 AM
jeeger:
I've never seen it in real life, but with these words, I just got a sneak peek at what it looks like! Nice!
Posted 01/29/2016 07:09 AM
rhonasheridan:
Would love to see a pelican getting a jump on spring!
Posted 01/29/2016 04:40 AM