What am I, after all, but a child, pleas'd with the sound of my own name? repeating it over and over;
I stand apart to hear, it never tires me.

To you, your name also;
Did you think there was nothing but two or three pronunciations in the sound of your name?

This poem is in the public domain.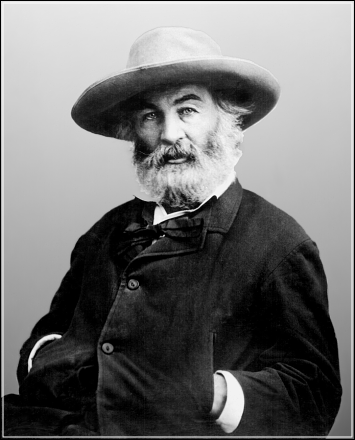 Walt Whitman (1819 - 1892) is primarily known for a collection of poems called Leaves of Grass, which he completely revised at least five times during the course of his life and which appeared in print in at least three different editions. Though his formal education ended with elementary school, Whitman was an educator at several points in his life. More often, he worked as a printer, a clerk, or a nurse; he was chronically poor, but managed to interject culture (he loved opera) and travel into his life. He achieved international acclaim during the course of his career, but probably had as many detractors as he did fans.
hedayat yasir:
Posted 08/13/2021 07:08 AM
hedayat yasir:
Posted 08/07/2021 02:15 PM
hedayat yasir:
thanks
Posted 08/07/2021 02:15 PM
hedayat yasir:
Thanks
Posted 08/07/2021 02:15 PM