I, frightened
wearily straining my child-woman's body
against or for you
(I knew not which)
brought you forth.
I was surprised
at the warm, wet mass that was you
and marveled at your smallness
at your aliveness on your own
as you were severed from me.

And now
on this celebration of our birth day
I humbly acknowledge
the woman you've become.
I marvel at our alikeness
and our unsameness
and your aliveness on your own.

From me you came
and my soul will never cease
its watchful inclination toward you.

From me you came
and from that first
stirring deep within me
there was spawned
a womb-deep love
that defies distance
and knows not
severance.
© by Nanci Lee Woody.
Used with the author's permission.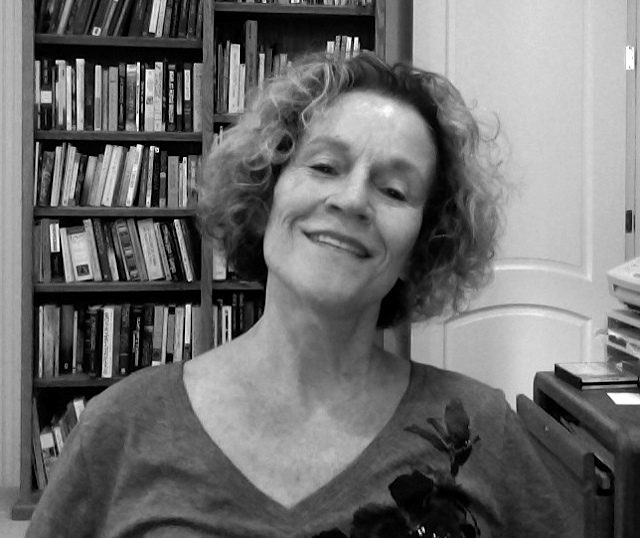 Nanci Lee Woody lives in Rocklin, California. A retired college professor, she's written several textbooks and a novel. She also wrote the script and lyrics for a musical, "Hello to Life!", which was produced in Sacramento. Besides writing, Nanci enjoys drawing, painting, photography, traveling, and spending time with friends and family. Learn more about her at nancileewoody.com.
Newf:
Wow!
Posted 05/07/2016 01:00 PM
transitions:
Beautiful! Goose bumps ~
Posted 05/07/2016 12:20 PM
Lori Levy:
I especially like the lines, "I marvel at our alikeness/and our unsameness/and your aliveness on your own."
Posted 05/07/2016 11:19 AM
ElizabethP:
Lovely! Thank you!
Posted 05/07/2016 11:10 AM
barbsteff:
Eloquent!
Posted 05/07/2016 10:21 AM
mjorlock:
Nicely done! I love the cadences in rhythm and the subtle use of "ness" in suffix to tie together past and present. Terrific Mother's Day poem.
Posted 05/07/2016 09:48 AM