The spring is coming by a many signs;
The trays are up, the hedges broken down,
That fenced the haystack, and the remnant shines
Like some old antique fragment weathered brown.
And where suns peep, in every sheltered place,
The little early buttercups unfold
A glittering star or two--till many trace
The edges of the blackthorn clumps in gold.
And then a little lamb bolts up behind
The hill and wags his tail to meet the yoe,
And then another, sheltered from the wind,
Lies all his length as dead--and lets me go
Close bye and never stirs but baking lies,
With legs stretched out as though he could not rise.
This poem is in the public domain.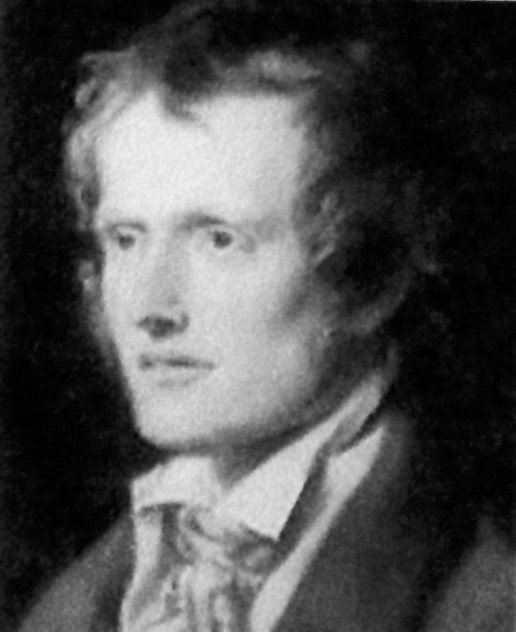 John Clare (1793 - 1864) was born to a poor, working class family in England. His life as an uneducated peasant farmer was one of constant struggle and hardships, yet his poetry is wonderfully inspiring. John was a "poetic environmentalist," in awe of the natural world, and nature is the theme of much of his work. His poetic talent earned him access to London's literary circles, though his inferior social standing kept him from ever truly joining its ranks. Tragically, John spent the last twenty years of his life in a mental asylum, though he continued to write and produce poetry that some critics laud as some of the 19th century's best work. Learn more about John Clare here.
Lori Levy:
Paints a beautiful picture. Love the buttercups.
Posted 05/20/2016 01:15 PM
barbsteff:
Oh, that's what yoe refers to (Newf)!
Posted 05/20/2016 12:51 PM
paradea:
I love this. How observant and well-put this poem is.
Posted 05/20/2016 08:01 AM
Newf:
Beautiful poem, I can just see those lambs, though I would dot want to own sheep.Mother always said yoe, not ewe. Nice memories evoked.
Posted 05/20/2016 06:04 AM