When
days are
long under
widening blue
spotted with cotton,
Mother pulls down her big
clear fruit jar sitting shelf high,
pumps in fresh falls of well water,
throws in six tea bags, bows to the sun
till nectar tumbles down mountains of ice.


© by Michael Escoubas.
Used with the author's permission.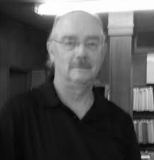 Michael Escoubas studied poetry and poetics for thirty years before he began writing for publication following his retirement from a career in the printing industry. He believes that poetry should elevate ordinary events of life, making them extraordinary. Michael's chapbook, Light Comes Softly, is now available. Please contact us for purchasing details.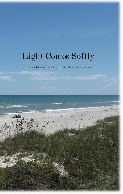 annie_jenkin:
aah, how neat is this, such a good form to use and your words are perfect. Thank you
Posted 07/13/2016 02:59 PM
Wilda Morris:
Excellent etheree! Makes me thirsty for a big glass of iced tea!
Posted 07/13/2016 08:37 AM
Jo:
This is really a good one, Michael. Can just see that transformation taking place and "nectar tumbling down mountains of ice." Perfect for today.
Posted 07/12/2016 09:04 PM
Jean Colonomos-1:
jean Well done.
Posted 07/12/2016 10:16 AM
rhonasheridan:
I like this!
Posted 07/12/2016 09:01 AM
njc:
Perfect!
Posted 07/12/2016 08:51 AM
paradea:
Fun form...the "Etheree"!!!
Posted 07/12/2016 08:19 AM
Belinda Veldman:
Made me smile ...
Posted 07/12/2016 06:47 AM
blueskies:
Extraordinary,indeed! Lov'd it! Thanks, Michael.
Posted 07/12/2016 06:28 AM