I walk in the field's high grass and hear
the crickets whispering in their prayer.
I walk to the edge of a pond
scattering tadpoles into the silt
and sending a turtle into the deep.
It's that hour of the day,
going on six,
when the slant of sun is bearable
and a cool breeze carries away
the last of the heat.
I have come for a last time
to stand here in silence,
to show the pond
I have learned something.
I am going back to the city
a quieter man.

This poem first appeared in Magnapoets (Issue #6,  2010).
Used here with the author's permission.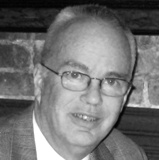 William Cullen Jr. is a veteran and works at a social services non-profit in Brooklyn, New York. His poetry has appeared in such journals as Farming Magazine, Right Hand Pointing, Spillway and The Christian Science Monitor.
Lori Levy:
Like the way it leads up to the last line about "going back to the city/a quieter man."
Posted 09/20/2016 02:55 PM
ElizabethP:
Really wonderful images. The last line: perfect. Thanks!
Posted 09/20/2016 02:45 PM
Mary Lou Taylor:
The beauty of this poem touched me.
Posted 09/20/2016 02:07 PM
Jo:
A peacefulness in reading this poem. Thank you.
Posted 09/20/2016 12:29 PM
michaelanderson:
"back to the city/a quieter man."
Posted 09/20/2016 10:03 AM
Jean Colonomos-1:
Jean I love the quiet beauty of this poem.
Posted 09/20/2016 09:15 AM
blueskies:
A shining jewel! Thanks William.
Posted 09/20/2016 07:03 AM
Newf:
Leaves a feeling of contentment. Thank you.
Posted 09/20/2016 02:30 AM