We are only falling stars,
Fleeting sparks that arc
Across the vast forever of time
Through others' nights,
Only to return as dust to our maker.

And the most we can hope,
In our one brief moment,
Is to brighten their night,
Lead them on their way,
Or just perhaps to grant their wish.


© by Randy Cadenhead.
Used with the author's permission.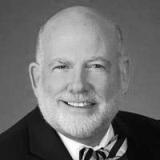 Randy Cadenhead is a retired attorney. He lives in Decatur, Georgia, where he teaches law school when he's not sailing to places he has yet to discover. Randy is the author of three collections of poetry; learn more about him at RandyCadenhead.com.
Rebecca.340:
So beautiful! Thank you!
Posted 10/24/2021 07:21 AM
Jancan:
So concise, yet so powerful and thought-provoking! Janice
Posted 12/22/2016 08:21 AM
jtmilford:
Our once and only time to shine. Beautiful poem
Posted 12/21/2016 09:32 PM
Ladyleo191:
This one really makes one think...
Posted 12/21/2016 08:11 PM
Lori Levy:
Beautiful thought.
Posted 12/21/2016 11:47 AM
cscoville:
One of my new favorite poems.
Posted 12/21/2016 09:40 AM
cork:
I hope someone catches me and puts me in their pocket and saves me for a rainy day.
Posted 12/21/2016 07:56 AM
suzanne:
Beautiful.
Posted 12/21/2016 06:43 AM