Everything is interesting
if you're of a mind to see it
in that light. Claude Monet
probably understood this. The stoners
back in high school definitely
understood that everything is intoxicatingly
interesting if you're of a mind
to see it in that light. My grandmother
in the emergency room
surrounded by doctors and nurses and children
and grandchildren, was of a mind to see
the pulse-oximeter on her left index finger
as the most interesting thing in the room,
more interesting than anything else in recent
memory, which was mostly gone
by then anyway. She cocked
her head like a bird or philosopher
contemplating a crumb
on God's table under the light, that light,
and said to her children and her children's children
and all of the strangers working together
to keep her from dying: "What
is the name of this thing? It's so interesting.
I don't think I've ever seen it before."

From That Light (Split Oak Press, 2009)
Used with the author's permission.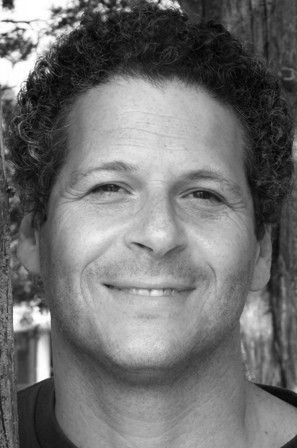 Paul Hostovsky is the author of five books of poetry and six poetry chapbooks. His Selected Poems was published in 2014 by FutureCycle Press. He has won a Pushcart Prize and two Best of the Net Awards, and he was a Featured Poet on the Georgia Poetry Circuit in 2013. He makes his living in Boston as an interpreter for the deaf and a braille instructor. To read more of his work, visit him at www.paulhostovsky.com.
Dorcas:
The light of patience is very bright.
Posted 01/31/2015 05:52 PM
transitions:
It's wonderful to read something so true made obvious...it's all about perspective...; lovely poem.
Posted 01/22/2015 03:44 PM
pwax:
I'm always glad to read a poem by Paul Hostovsky. He never disappoints.
Posted 01/22/2015 12:09 PM
Gilbert Allen:
A fine poem--funny, tender, and charming.
Posted 01/22/2015 08:55 AM
Larry Schug:
Truly, it's all about light. This poem just wrapped me in its arms.
Posted 01/22/2015 07:58 AM
rhonasheridan:
This is a wonderful picture of old age. It is exactly the way things are when very old and very thoughtful of every little thing around you.
Posted 01/22/2015 01:16 AM