Animal crackers and cocoa to drink,
That is the finest of suppers, I think;
When I'm grown up and can have what I please
I think I shall always insist upon these.
What do YOU choose when you're offered a treat?
When Mother says, 'What would you like best to eat?'
Is it waffles and syrup, or cinnamon toast?
It's cocoa and animals that I love most!

The kitchen's the cosiest place that I know;
The kettle is singing, the stove is aglow,
And there in the twilight, how jolly to see
The cocoa and animals waiting for me.

Daddy and Mother dine later in state,
With Mary to cook for them, Susan to wait;
But they don't have nearly as much fun as I
Who eat in the kitchen with Nurse standing by;
And Daddy once said, he would like to be me
Having cocoa and animals once more for tea.

This poem is in the public domain.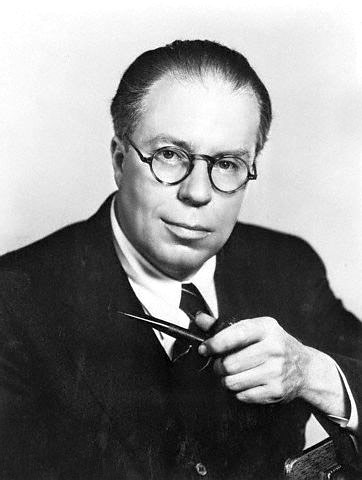 Christopher Morley (1890 - 1957) was born in Pennsylvania, raised in Maryland, and lived in Long Island, New York for most of his adult life. A Rhodes Scholar who started his literary career as a newspaper reporter, Christopher briefly edited the Ladies' Home Journal. He also did a short stint as a columnist for the New York Evening Post and edited two editions of Barlett's Quotations. During his life, he wrote more than a hundred books of essays, poetry, and novels.

blueskies:
Delighted to meet the works of Christopher Morley. Thanks,Jayne.
Posted 03/09/2017 05:13 PM
carel:
A nice treat for a snowy day in Wisconsin!
Posted 03/09/2017 09:38 AM
KevinArnold:
Yes, Rhonda, what fun! He stakes out his territory in the first couplet and never strayed from cocoa and animals to the end.
Posted 03/09/2017 08:43 AM
Jean :D:
What a coincidence, 2 days ago I bought a bag of animal crackers (the first time in years!)to keep in the car for a grab-&-snack. I know this poem, what a delight to see it again.
Posted 03/09/2017 06:59 AM
rhonasheridan:
What fun!
Posted 03/09/2017 04:34 AM